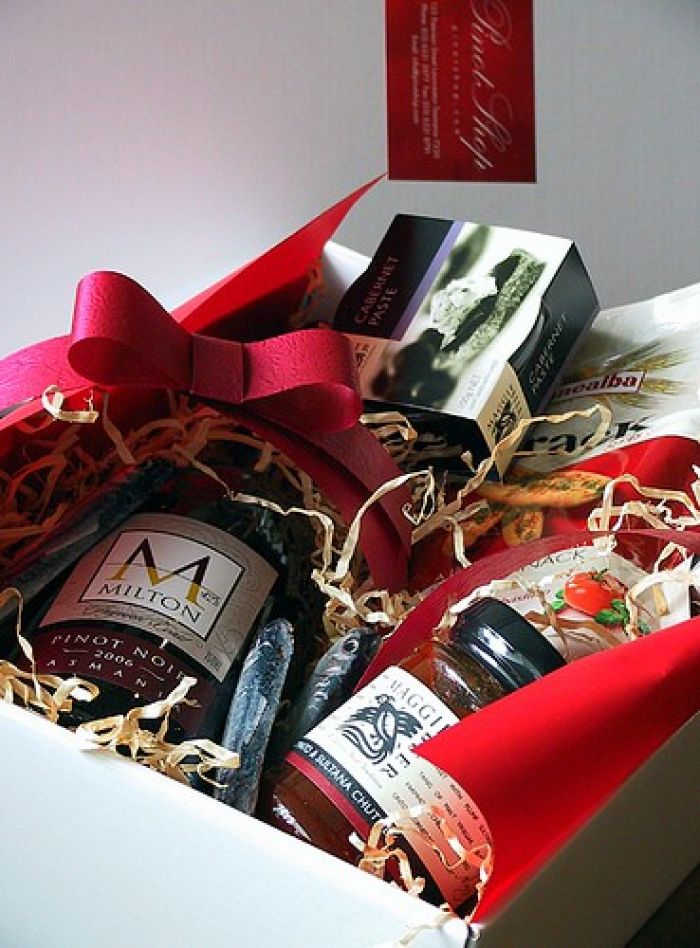 pinotshop
The appeal in giving hampers is in that personal touch that you can't quite get from store-bought gift sets. They will take longer to assemble and they'll require more effort than your average gift -  but the reaction you'll get from friends and family when you hand one over will be absolutely priceless!
To deliver a truly statement gift experience you'll need to take slightly longer in sourcing each item; ensuring that you find the perfect pressies for your recipient. It might help you to make a list in advance of what it is you would like to include- if the person who you're buying for loves cooking, why not make up a food-themed hamper? Similarly if they are avid collectors of unusual vintage treasures and trinkets, make a trip around your local charity shops and trawl the web to find one-of-a-kind curiosities.
Failing that, here are a few perfect additions that will capture the heart of whoever you're spoiling!
Tea
There are so many delicious and exotic flavours of tea that it seems a sin not to include them. I'd recommend a blend of rich, loose tea (my favourite is black tea with cocoa and assam) with a ball strainer so that they can easily enjoy the infusions without fuss. Try this sticky toffee pudding blend to really make an impression.
If you're feeling flush you could also include a small set of china tea cups and saucers to complement your speciality blends. You could even create your own infusions and package them yourself if you're feeling creative.
Flowers
Bonus points if you're the green-fingered type and can gather these from your own garden. If not, try not to buy a bunch from your local supermarket or petrol station in a last minute panic!
Purchasing your flowers from a quality florist is important to ensure their freshness, fragrance and longevity. A good tip to remember is to ask for more plant food sachets with your order… because they really do work! Most florists will be happy to oblige.
Try to tailor your blooms to your recipient- if they're happy-go-lucky, bright and kind, try sunflowers. If they're wise, considerate and artistic, try woody branches with berries and ferns.
Tasty Treats
If the person you're buying for is a dab hand in the kitchen and a bit of a gourmet chef themselves, think outside the box and buy ingredients that they can use in their own creations. Sprigs of dried herbs, a selection of fine cheeses, or any kind of specialist goods you can find which go above and beyond your standard pantry additions.
If not, you can assemble dessert ingredients yourself in their proper measurements for wholesome easy-bake treats a-la this recipe here. Pretty and practical kitchen accessories are also a must; a solid wooden chopping board or a pvc table cloth folded up and tucked underneath.
Do you have any ideas for great additions to gift hampers? Share in the comments.
Elise Leveque is a tea fanatic and loves any excuse to get creative on a special occasion. She writes for Wipe Easy Tablecloths.