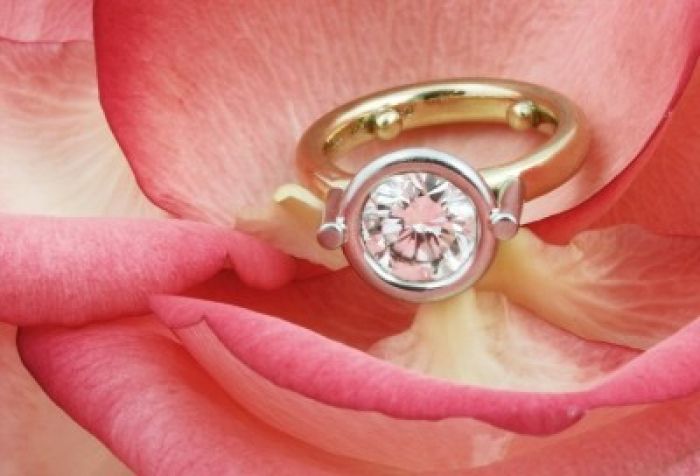 freedigitalphotos.net
Giving gifts is a classical way to express gratitude and admiration to another person. Adding a personal touch to the items also conveys extra effort and is often appreciated more. And while they say that it's the thought that counts, there's also nothing wrong with being willing to spend outrageous amount to buy presents if you do have the money to spare. Here are some gift ideas to extravagantly say "Thank you" or "I love you."

For Your Dad
He may not be as workaholic as he used to be, but getting your dad a personalized leather attache case will surely bring back memories of the prime years of his career. A Schlesinger Leather Attache Case costs $566.50 USD and can be ordered online at John Adams Fine Leather gifts. For a small additional fee, John Adams will emboss a name or initials carefully into the leather. The impressive material and the added personal touch will surely make this an appreciated luxury gift.

For Your Mom
This might not be as expensive as the other items in this list, but a Pineider silk scarf for your mother will surely serve as a special personalized gift. Available at Pianki, this collection features bespoke stationery design and is handmade using renowned Como silk. At $368.00 USD, timeless elegance and beauty are surely achieved to that very first woman in your life.

For Your Techy Sibling
Luxury with a click? Considered to be the world's most expensive computer mouse, the Pat Says Now mouse allows you to create initials in diamonds on the top. Your techy sibling will definitely love surfing the net more as this item is cast from 18 carat white gold and set with 59 brilliant cut diamonds. The mouse utilizes a modern 3-button wheel optical mouse design, available for USB or PS/2 connections for PC or Mac, an 800 dpi Resolution, and a three-year warranty. Setting you back at $24,180.00 USD, this elaborately designed mouse come in yellow, red or white gold with white or black trim.

For Your Baby
If you want your baby to experience extravagance at an early stage, then get him/her a diamond pacifier worth $17,000 USD. Available in Shop5thAvenue.com, this one's covered in 14K white gold and features over 278 pave cut white diamonds, which total approximately 3 carats. You can add your precious infant's initials and you get to choose what stones to use. Options include White Diamonds, Red Diamonds, Pink Diamonds, Rubies, Sapphires and Emeralds.

For Your Special Man
Personalized luxury pen is one of the common items that you can give as personalized gifts and is easily available in shops or online. Pianki, for instance, has a Leman Yellow 18ct Gold Limited Edition Pens by Caran D'Ache at $13,400.00 to $30,500.00 USD. This item lets you add diamonds at varied prices, depending on how many diamonds you embellish it with. You can choose from 12 up to 34 diamonds and you can have it engraved with initials for the pen's owner.

For Your Special Lady
Personalizing a gift couldn't get any more sexy and classy than a diamond studded lipstick. Cash out some $62,000.00 USD and get this lovely item from Guerlain. It's coated with real diamonds and made out of 18K gold. And just when you think it's already special, you are given the option to personalize this lipstick with the recipient's initial, all in diamonds, of course.