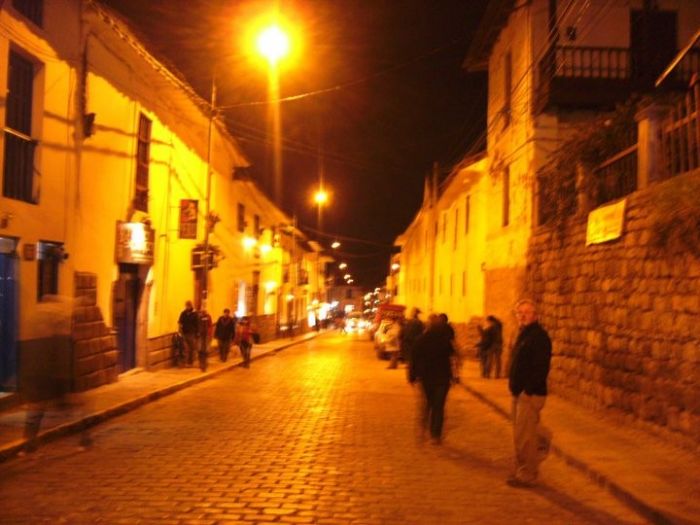 L Elise
So youíre getting married and itís time to plan the honeymoon. Youíre busy with the wedding and your work, so you donít want to plan it all yourself, but you also donít want the stereotypical Caribbean resort honeymoon. Youíre both young and active and want a bit of adventure. If this sounds like you, consider having a honeymoon in Peru.
For some couples, a Peru honeymoon can be the perfect combination of romantic leisure (Peruís luxury market is quickly developing), cultural discovery (Cuzco was the capital of the Inca Empire, and locals still speak the language), and light adventure (Machu Picchu is straight out of an Indian Jones movie).† Booking a Peru honeymoon package is the easiest way to ensure a carefree and well planned holiday. This way you wonít have to worry about catching taxis or paying for all the hotels and tours individually.
To properly experience Peru while still allotting time for relaxation, you should plan to spend at least eight days in Peru. This will allow you to visit the main highlights of Cuzco, Machu Picchu and the Sacred Valley. Most likely youíll arrive in Peruís capital city, Lima. Many people quickly connect to Cuzco, but if you have time, exploring Lima is worthwhile, as it has numerous fine dining establishments and luxury hotels overlooking the ocean.
Once you arrive in Cuzco, youíll want to head directly into the Sacred Valley, so you can adjust to the altitude and relax among Peruís rural scenery. There are several fine hotels within the Sacred Valley complete with spas offering traditional therapies. Plan a day to enjoy your hotel and the surrounding landscape, and one day to see the sites, such as the ancient town of Ollantaytambo and the intriguing sites of Maras and Moray. Then catch a train to Machu Picchu, where you can spend the night in a nearby hotel and then spend the full following day exploring the ancient citadel.
Alternatively, active and ambitious newlyweds can choose to take a Machu Picchu lodge trek, where youíll hike among soaring Andean peaks but arrive at a comfortable lodge and full meal each night. This excursion will usually take at least 10 days.
When you arrive back to Cuzco, treat yourself by staying in a hotel that used to be colonial mansion. Many of Cuzcoís streets are lined with original Inca stone walls, giving the city a unique feel. The mixture of the past with the luxury of the comfort makes Cuzco a romantic town. Cuzco is filled with interesting museums and restaurants serving classic Peruvian dishes.