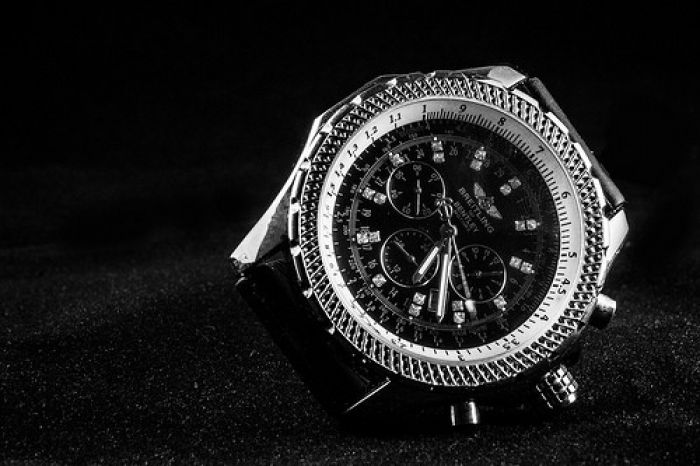 Photo by maikfernandez
The term "luxury watch" is getting a little blurred with numerous brands, designers and companies competing for your business. However, true luxury is on par with a luxury car. Think of Rolex as the go-to staple with many others like Patek Philippe creating entirely new levels of luxury. When shopping for your first luxury watch, think of it as shopping for a car you'll have your entire life.
Luxury watches often start around $20,000 and can easily reach the millions. You're not just shopping for a watch. You're shopping for an heirloom, an investment and a statement piece that will never be matched. Practice patience, do your research and don't settle on anything.
Find a Dealer You Trust
Shopping for a luxury watch should be an enjoyable experience, albeit at times a frustrating one. Just like a romantic's idea of true love, however, the perfect one is out there. What you're looking for might change as you learn more about watches, different styles and how certain models actually look on your wrist. Be open-minded, but don't agree to something just because it's easier.
There are thousands of watches available: vintage, fun, classic and in every hue imaginable. Just like Amish furniture in Michigan, they're hand-crafted and no two are completely alike. However, unlike those expansive furniture stores in Nappanee, you have a much larger world of luxury to sort out. If you don't mesh with a particular dealer, take your business elsewhere; plenty of professionals will be happy to work with you and find exactly what you want.
Make Your Dream List
If you have strong ideas about must-have details, whether it's a set amount of baguette diamonds, water resistance or strap style, jot them down. It can be overwhelming to be faced with dozens of gorgeous watches. Your list may change as you're introduced to new styles, but use it as a foundation. It's important to remember what matters to you.
Keep in mind that, as a first luxury watch, it should be diverse. Ideally, you should be able to wear it to an important business meeting, to a wedding or even to the grocery store. Too much flash is usually a mistake for a first watch. Save the Rolex Leopard/Jungle model for a second purchase.
Care and Maintenance
Just like an engagement ring, the first thing you should do after purchasing your watch is insure it. Your dealer likely has a preferred insurance agent. However, don't worry so much that the watch is left in a safe rather than enjoyed. What's the purpose of a luxury watch if it doesn't live on your wrist?
Equal parts caution and enjoyment are the recipe for a great luxury watch. Scratches will happen. A good jeweler can buff them out. Once you've found the watch of your dreams, just be forewarned: watches, like shoes, are addictive.