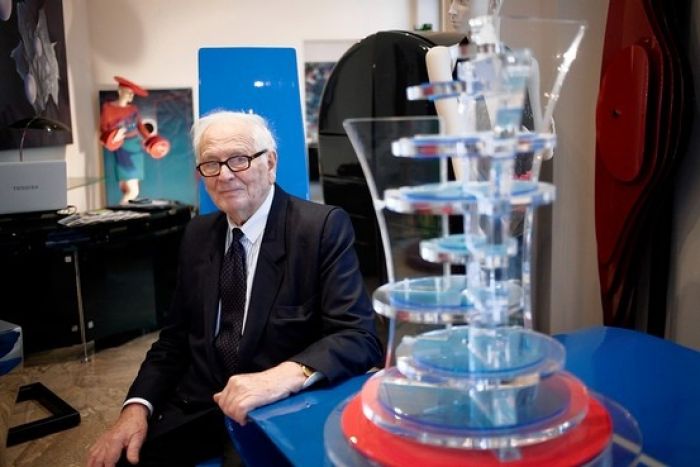 Charlotte Gonzalez/WSJ
Pierre Cardin, the celebrated French fashion designer, is hoping to spend the entirety of his fortune on creating somewhat of an heir to his name: the Palais Lumiere. Although the tower he wants to build is a beautiful project, some Venetians are aghast at concept and location but construction is already planned to happen in early 2013.
At 90, with no children and no designated heir, legendary French fashion designer Pierre Cardin wants to plow his entire fortune into one last pet project: planting an 840-foot tower across the lagoon from the historical center of the City of Canals.
Mr. Cardin says nothing else thrills him as much as the €1.5 billion ($1.93 billion) construction plan—a building that would both outlive him and eclipse Venice's main bell tower as the lagoon's beacon.
Born near Venice, Mr. Cardin moved to a provincial French city with his parents when he was two. He made his way to Paris, was a pioneer in bringing high fashion to the masses, and spent time in China during the Cold War. Read More