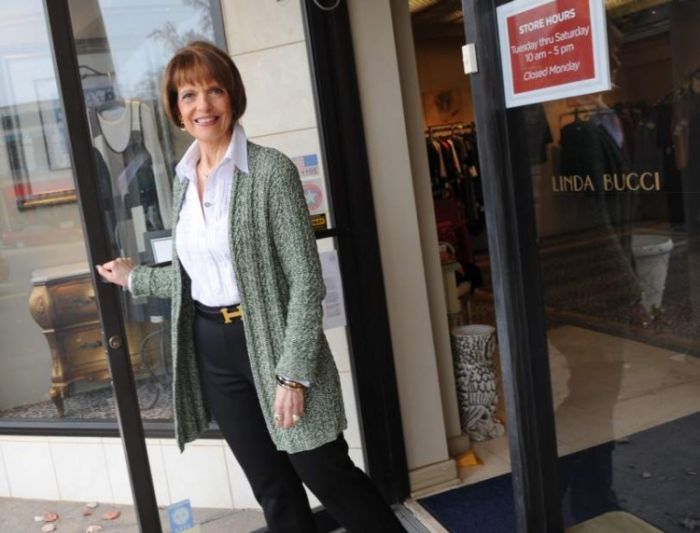 Sidney Davis/Tribune-Review
One of the major names in Pittsburgh's fashion scene, Linda Bucci, is moving on from style to spend more time with her family. While those who knew her are sad to see her go, knowing there will be a fashion void in the area, though she apparently already has some other ideas that will hopefully please Pennsylvania fashionistas.
Linda Bucci is closing one door with hopes of another opening.
The fashionista's exit from her Shadyside boutique will leave a void in Pittsburgh's style community, say those who work for her and shop at her store.
"It's time," Bucci says, a little teary-eyed. "They say you know when it's time, and I just know. It is sad, and I will certainly miss all of my customers, many who have become friends, and all the wonderful women I have worked with — Vicky, Josephine, Maury, Nijole, Ve, JoAnne and Miyoshi. It has been an unbelievable ride." Read More