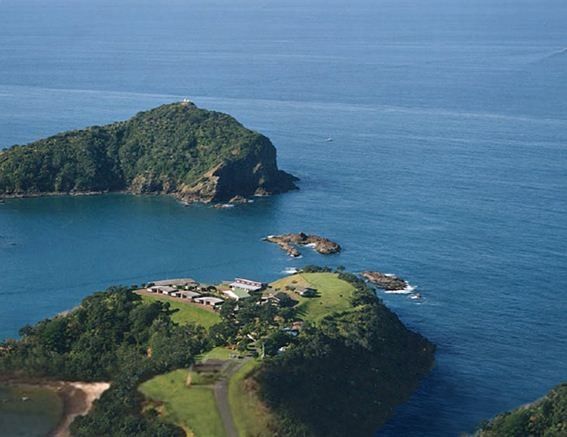 From the moment visitors to New Zealand arrive in the country, they are stuck by the enormous natural beauty of the country, whether it's the pristine white beaches and sparkling waters in the north, the lush green countryside in 'middle earth' North Island or the vast rolling plains and the magnificent Southern Alps in the South Island, New Zealand really is so green looking, particularly for a first time visitor. They are stuck by the fact that most districts in New Zealand are defined by their natural geography characterised by land use and coastal development.
Travelling north from Auckland, which has its own magnificent harbour and Hauraki Gulf, dotted with island gems, the Tutukaka Coast has a natural beauty all its own and is an absolute 'must see' for any visitor to the country. The Tutukaka Coast has world-class beaches, diving, surfing, walkways and fishing with excellent accommodation options, cafes and restaurants and of course the Poor Knights Marine Reserve, 23 kilometres off the coast.
The Poor Knights Islands are an internationally recognised icon, up for World Heritage Status. Here you will find 11 million year old volcanic origins with caves, arches and tunnels, perfect diving conditions for the thousands of diving enthusiasts from all over the world. The Poor Knights Marine Reserve offers an amazing array of underwater life with a unique biodiversity, not just for scuba diving but for snorkelling, fishing, surfing and sightseers, there to drink in the unrivalled beauty of the sparkling coastal waters.
The easiest way to access this water-lovers' playground is Tutukaka, which is also a great base from which to explore the rest of the far north. From Tutukaka it is only 25 minutes to Whangarei, the commercial centre of the far north, with international yachts moored close to the centre of town. Drive from Whangarei north to the Bay of Islands, one of New Zealand's most popular holiday destinations, both stunningly beautiful and historically significant. With its sub-tropical climate, beach and water activities and myriad cafes and shops, the Bay of Islands has 144 islands to explore.
You can spend the day in Paihia, take the ferry to the quaint, historic seaside town of Russell and from there go swimming with dolphins or take a charter boat to go fishing for marlin. Just a few minutes north of Russell is the Puketi Kauri Forest where you can walk amongst kauri trees which are thousands of years old. Make Tutukaka your base to explore the far north wonderland.
About Pacific Rendezvous
If you are visiting New Zealand then don't forget to check out Pacific Rendezvous luxury accommodation on Tutukaka Coast near Whangarei. Pacific Rendezvous is one of New Zealand's spectacularly situated holiday Tutukaka Motels in Northland. A piece of paradise you deserve to visit, only two and a half hours from Auckland. This Northland Accommodation has 30 individually styled rooms, each with their own stunning view of the Tutukaka coastline.
The Tutukaka Coast is one of the top three coastlines in the world, according to the prestigious National Geographic Traveler. Visit their website today to book a hotel Tutukaka. For any inquiries, call their toll free number: 0800 999 800 (NZ Only).