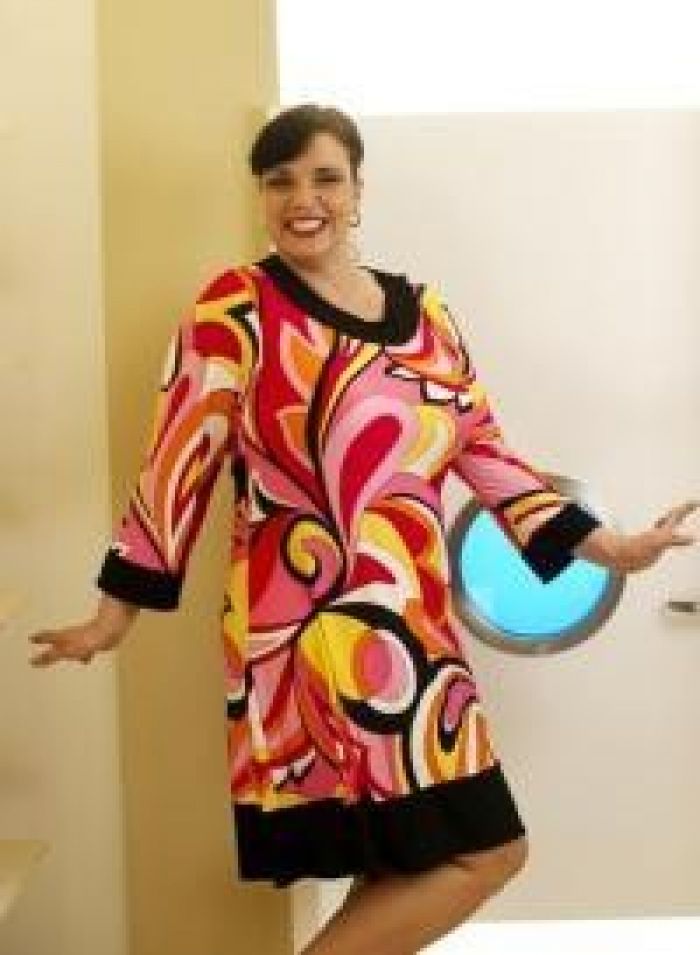 Cyrus McCrimmon/Denver Post
It sure seems like it took far too long for there to be a level of normalcy in plus-size women's fashion, but now that it's here I'm enjoying seeing the creativity and style being put into these wonderful outfits.
On a wall inside a new store in Southwest Plaza hangs a fashionable assortment of women's clothes. Maxi dresses, cotton skirts and jersey tops are in bright solid colors, geometric prints and polka dots.
What makes the designs a little different from other spring offerings at the mall are that the looks from AnnaFesta are in sizes 10-24. And while jewelry and handbags are also offered at the shop, Connexions is selling sculpture, fine art and gourmet foods, too. Showcasing her line in a market-like environment is a bit of an experiment for designer Anne Fanganello, a Denverite who three years ago opened her own business after spending 18 years in the swirl of the New York designer fashion industry. Read More