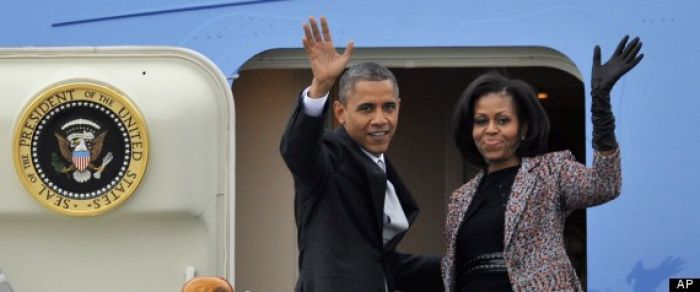 AP Photo
Republicans may have looked at the Obama campaign fashion line as out of touch with the average American, but apparently they had no idea what they were talking about as the scarves, totes and clothes brought in $40 million for the campaign. Plus, there's that whole thing where Obama won the election.
President Obama's "Runway To Win" fashion line was roundly mocked by Republicans when it launched in the spring as a way to bolster the president's reelection efforts. However, with the campaign over and fundraising totals in, Team Obama appears to be having the last laugh.
Obama campaign manger Jim Messina told Bloomberg Businessweek's Joshua Green that the venture was a major boon for the president's war chest.
"That ended up bringing in just north of $40 million," he said.
The line, which featured clothes and accessories designed by fashion powerhouses like Tory Burch, Marc Jacobs, Jason Wu and Vera Wang, was the brainchild of Vogue editor and Obama bundler Anna Wintour. Read More