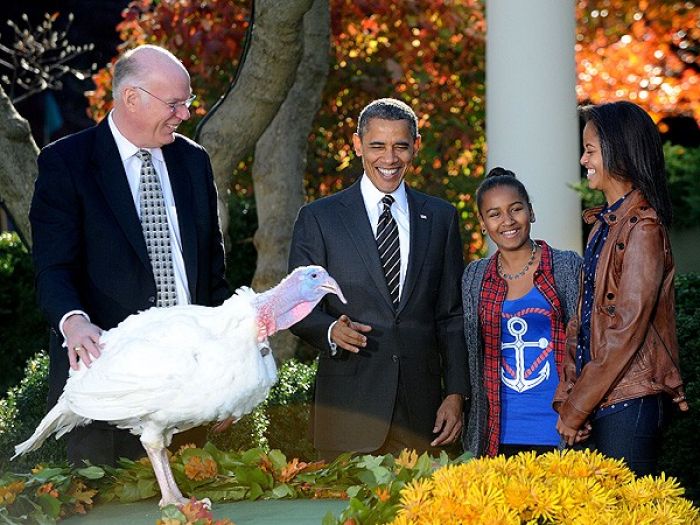 OLIVIER DOULIERY/ABACA
In presidential pardon news, President Barack Obama pardoned two very lucky ducks.. erm, I mean turkeys. Cobbler and Gobbler, both born July 13th, each were turkey pardoned and their lives were spared from being a Thanksgiving meal. The two are definitely lucky... for now. Let's not forget that there's another big turkey holiday only a month around the corner!
Two young turkeys are breathing a sigh of relief right about now, thanks to President Barack Obama, who spared their lives in a gesture of executive poultry power.
As First Daughters Malia and Sasha looked on this afternoon, the President spared the 4-month-old male birds from becoming Thanksgiving dinner in a White House ceremony known as the turkey pardon. Click here for more.