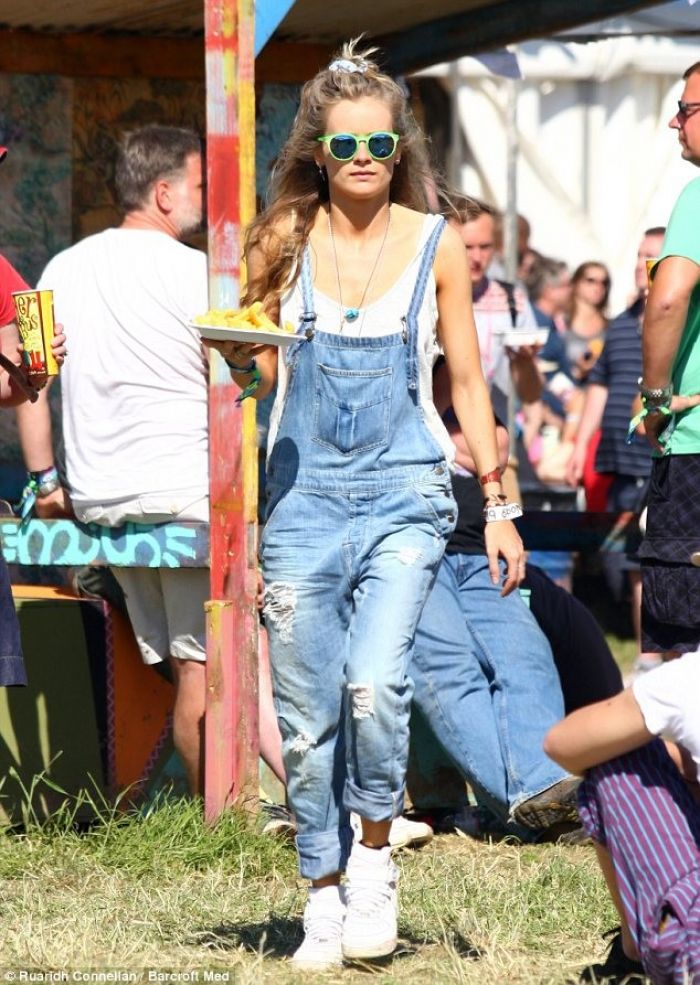 Ruaridh Connelian/Barcroft Med
Prince Harry has an unquestionable love of the common people, after all, it doesn't get much more "common people" than his girlfriend Cressida Bona and her shredded blue overalls. Now there's nothing wrong with kicking back and wearing whatever, but with a boyfriend like the Prince of Wales, you'd think she'd wear something at least a little more befitting of her newfound position.


She spent last weekend at a society wedding with her royal beau but this weekend Cressida Bona is living it up at Glastonbury festival.
The 24-year-old blonde was seen tucking into a plate of chips as she spent time with friends on Saturday afternoon.
Cressida, who has been dating Prince Harry for the past year, wore a pair of light denim dungarees, with a loose-fitting white vest underneath for a retro 90s inspired look.

She had the legs of denim garment rolled up, showing off a pair of dazzling white high top trainers in the process. (Read More)