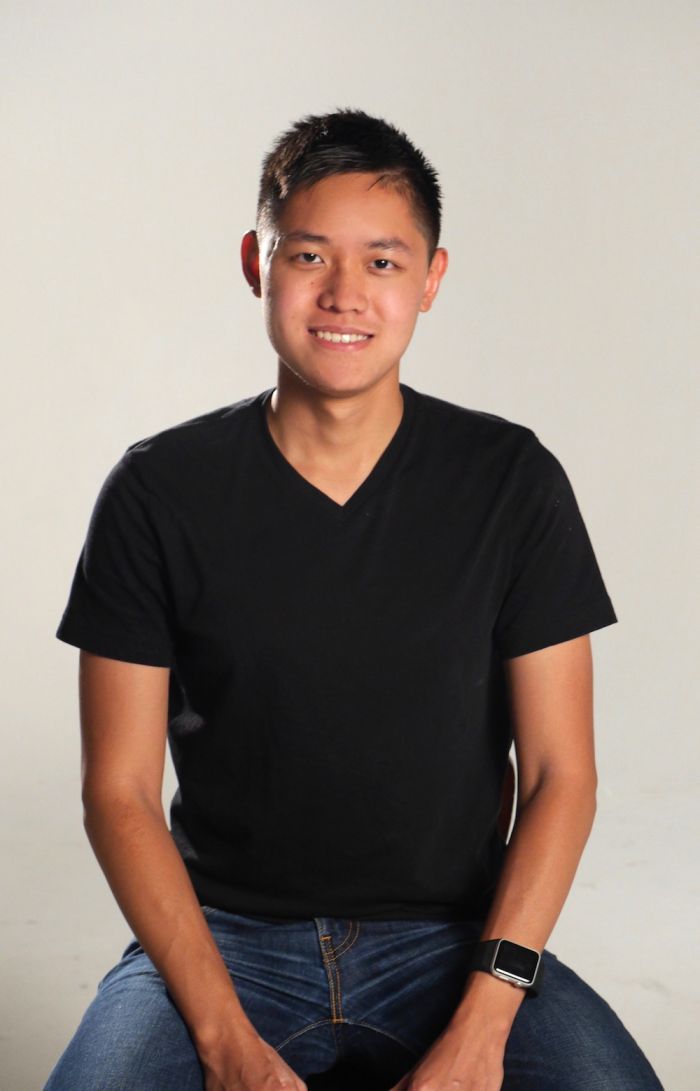 Matthew Dwyer
Indonesian-born film producer Davin Tjen learned about American culture by bingeing on American TV. Inspired by Friends, Davin would eventually find himself living in Pasadena and attending schools that would help him realize his dream of making his own projects. A big fan of how the internet has created myriad opportunities to create and distribute original content, Davin has created short films for YouTube and other platforms. Touching on a variety of topics that affect youth from all cultures, Davin has created shows, movies, and shorts and brings something new to each one. His short film, It Gets Better has over 1.2M views on YouTube. Davin tells JustLuxe about his creative process and his next projects.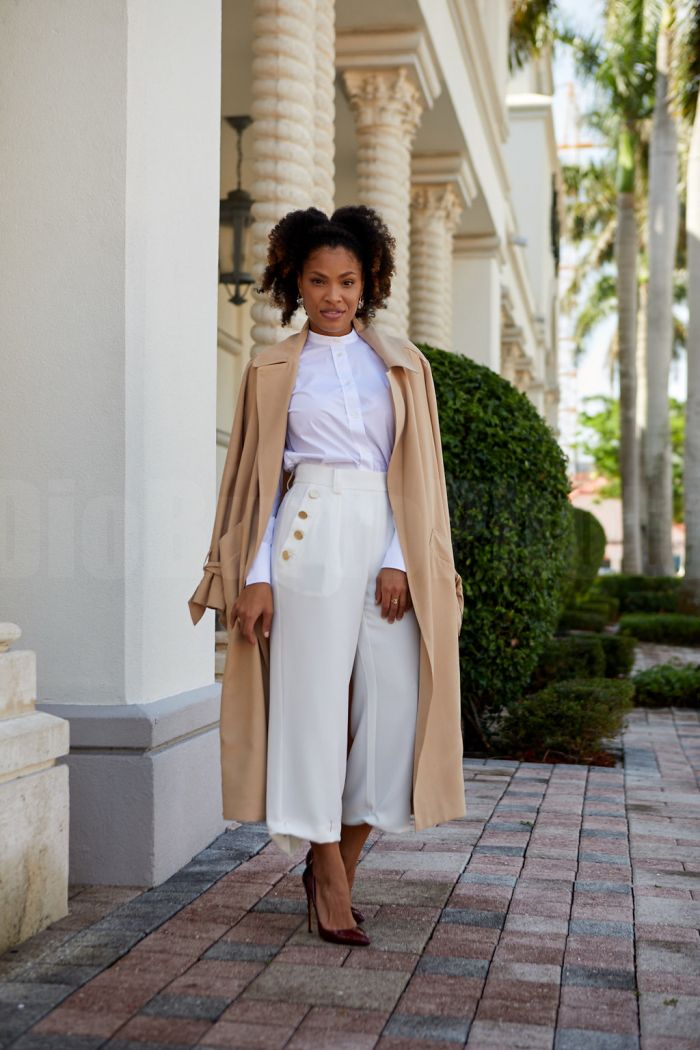 You moved from Indonesia to Los Angeles when you were sixteen. How did that come about?
Growing up as a kid who watches a lot of American TV (mainly Friends), I always knew that I wanted to visit the United States. As I got older and more interested in film, I grew to realize that Los Angeles is the perfect location for me to go live and study. However, this was a hard sell for my parents, especially with the fact that I was 16 and youngest of all my siblings. (The graduating age for secondary schools — the equivalent of US high school, is 16.)
Luckily, a couple of my classmates were also planning to study in LA. We were friends and my parents were good friends of theirs. So, the three of us moved to Pasadena, CA and stayed at the same apartment. I guess that calmed my parents' nerves.
How different was the reality of living in the U.S from your expectations?
I loved the US from the very second, we touched down in LAX. I remember I was in amazement by how sleek and cool everything is. I remember the one thing that left my jaw hanging was the Internet speed. Back in Indonesia, we had to wait minutes for a YouTube video to finish buffering. So for me to click on a video and start watching right there and then, it was almost magical.
Unlike many other international students, I didn't really experience a culture shock. I think I have Friends to thank for. It also helped that I moved to Los Angeles where there is an abundant of people coming in from every direction of the planet.
When did you first become interested in working as a producer?
In addition to Friends, I also grew up watching the Indonesian version of Family Feud and that's what pushed me into the production world. However, as a kid, I was interested in becoming a game show host. Being someone who knew all the answers and game mechanics really intrigued me. As I grew up, especially when I take my first film and TV production classes at Pasadena City College, I realized that I could do the same thing being the producer.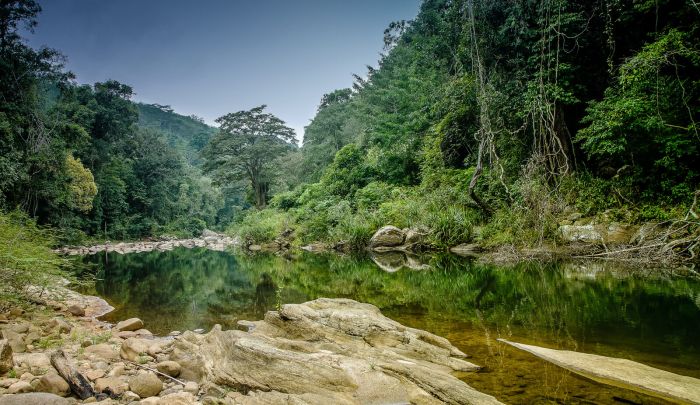 Walla Jarallah
Who were your main influences?
My main inspiration is the co-founder and current the Chief Creative Officer of Rooster Teeth Productions: Burnie Burns. (Rooster Teeth is a production company that is currently producing over 30 shows and 2 movies, all of which are distributed online on YouTube and/or their website. They are considered one of the pioneers of internet content.)
I watch their content almost daily and the reason he is an inspiration to me is because he "started" Rooster Teeth in his bedroom, just as a hobby. He essentially showed me (and everyone) that anyone could start a show and a production company in their bedroom, out of nothing but creativity. He is one the main reasons why I am very much interested in producing content geared towards to the internet.
Tell us a bit about the first projects you worked on.
I was very lucky to attend New York Film Academy. They are a very hands-on film school and we were told to produce a 5-min short by the end of our first semester. I am glad that the first projects that I worked on were school projects, it allowed me to learn how things work in the real world with none of the risk of getting fired or getting bad rep if I did something wrong.
I wrote, produced, directed, and edited my first short film: It Gets Better. It was a fun time collaborating with the DP and composer to create the specific mood and tone I was looking for. However, it did make me realize how I am not a fan of directing a narrative piece at all. After It Gets Better, I learnt to focus more on producing a project and let others take on the other roles. Looking back at it now, It Gets Better could definitely have been improved much, much better.
How do you feel the internet has changed the type of projects that are being produced?
I love the internet. Because of the internet, It Gets Better has over 1.2M views on YouTube. It is also the reason why It Gets Better is on Dekkoo (a streaming platform marketed towards gay men.) It has also massively helped my other project; Straight A, get into numerous film festivals.
I also worked on a project that is very reliant to the internet. I created and produced NYFA Games on Twitch: a biweekly gaming-oriented show that is broadcasted live on Twitch. If we have no internet, we have no show. It's also amazing to see our audience's reaction through the live chat on Twitch. It provides direct feedback and we could make changes right there and then on the show. The internet has somewhat made its content much more personal, as in audience to creator relationship, and that's what pulls me in to produce more internet-oriented projects.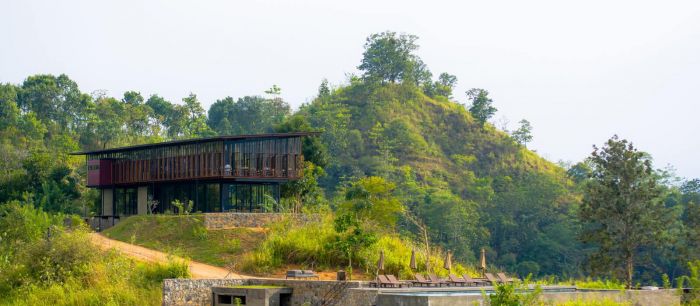 What are you currently working on?
I really miss producing a live show for Twitch, so I've been regularly making content on my personal Twitch page. I call it a hobby right now, but so did Burnie Burns a long time ago.
I'm also working full-time for Mythical Entertainment. We produce great and fun content for the internet audiences through our shows: Good Mythical Morning, Good Mythical More, and This is Mythical. With a global reach of 13 million subscribers and an average daily view-count of over a million, Good Mythical Morning is the internet's biggest daily show. I'm proud to be a part of that. Working at Mythical is a blast.
Have your career plans shifted now that you've been working in production for a while?
It has definitely shifted in a way that I am more focused now on producing content for the internet. I also would rather produce creatively now rather than line producing.
What projects do you have planned in the future?
I have a young adult sci-fi series on the back burner: The Distinct. It's a passion project of mine and I would love to see it get produced one day. But I'm not really focusing on narrative projects right now.
Davin is definitely an up-and-coming producer on the move. To learn more about him and his works, visit: http://davintjen.com.