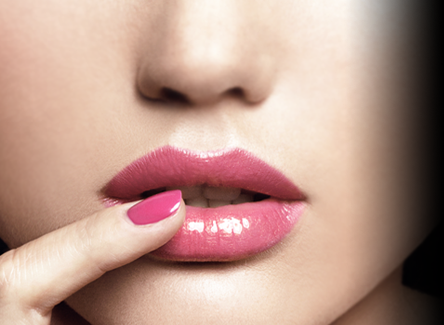 EnvyDerm
Moroccan native and creator of EnvyDerm Cosmetics company, Nadia Smith, has now added two new products to her beauty repertoire: the spearmint Lip Volumizing and Conditioning Plumper and coconut Intensive Lip Renewal Therapy!
The EnvyDerm Lip Volumizing and Conditioning Plumper is a long lasting, non-stick, high shine gloss coupled with a cool tingling sensation; instantly volumizing and plumping the lips. Packed with peptides and tripeptides to boost lip collagen, when used on a regular basis, within 28 days, the results are apparent: youthful, softer lips. Hydrating ingredients include: argan oil, pomegranate seed oil and avocado oil. Green tea, gogi berry and grape seed extract help to rejuvenate and protect lips. The Lip Volumizing and Conditioning Plumper is available the following ten tones: Clear, Pink Lilac, Vibrant rosy pink, vibrant true pink, peachy pink, pale Peachy nude, berry pink, strawberry red, blackberry plum, cinnamon beige.
With its delicious coconut scent, the EnvyDerm Intensive Lip Renewal Therapy is a lightweight revitalizing cream that utilizes the highest concentration of peptides to visibly reduce the appearance of deep and fine lines around the lips. When consistently used, this lip therapy will boost micro-circulation, collagen, and elastin for full, volumized looking lips. The resulting visibly youthful looking lips are achieved through apple stem cell and oxygen therapy for deep cell renewal therapy. Amongst other ingredients, key factors are organic acai berry extract, organic jojoba oil extract, and shea butter. This lip cream comes in luxury packaging disguised as a lip gloss that any lady would be proud to pull out of her purse, so keeping those luscious lips is easy thanks to EnvyDerm!
With now five elite products to choose from, EnvyDerm is the provider of premium cosmetic products free of: parabens, synthetic fragrances, sulfates, phthalates, tricolsan, and animal products. For more information visit www.EnvyDerm.com.
EnvyDerm
Lip Volumizing and Conditioning Plumper