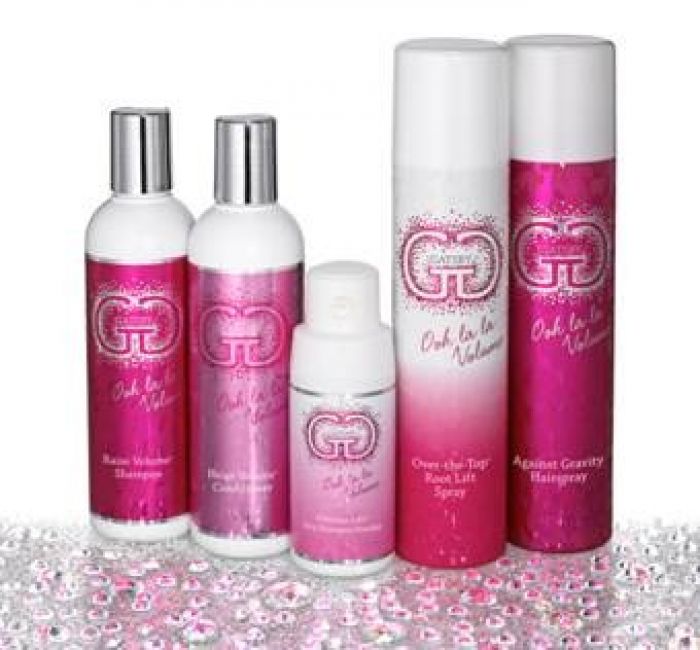 GG Gatsby
It's time to pump up the volume with some new hair care products. GG Gatsby was recently launched by Gayle Giacomo, star ofThe Style Network's "Jerseylicious"and owner of the New Jersey salon The Gatsby Salon.
We love the Raise Volume shampoo and conditioner. Giacomo created the line to lift hair to new heights and volumize directly at the root for supreme fullness and long-lasting hold so we had to see if they delivered the results they promised.
The gentle cleanser should be applied to wet hair, lathered and then rinsed out. The shampoo contains an Oleosome delivery system to create 40 percent more volume and 50 percent more strength in hair. The biopolymers penetrate the hair shaft to pump up the volume of the hair while the natural oils strengthen the hair from the inside out. We love the scent of coconut and jojoba oils along with almond and pomegranate extracts.
The conditioner was the perfect way to finish off the cleansing treatment. Simply massage into hair after shampooing and rinse well. The moisturizing conditioner detangled our tresses and left our hair shiny and manageable. The conditioner contains orange flower and papaya extracts as well as sage leaf and elder flower to help repair damaged hair.
The GG Gatsby line also consists of Over-the-Top Root Lift Spray, Against Gravity Hairspray and Ultimate Lift Dry Shampoo Powder. For more information on the hair care line, visit www.GGGatsby.com.