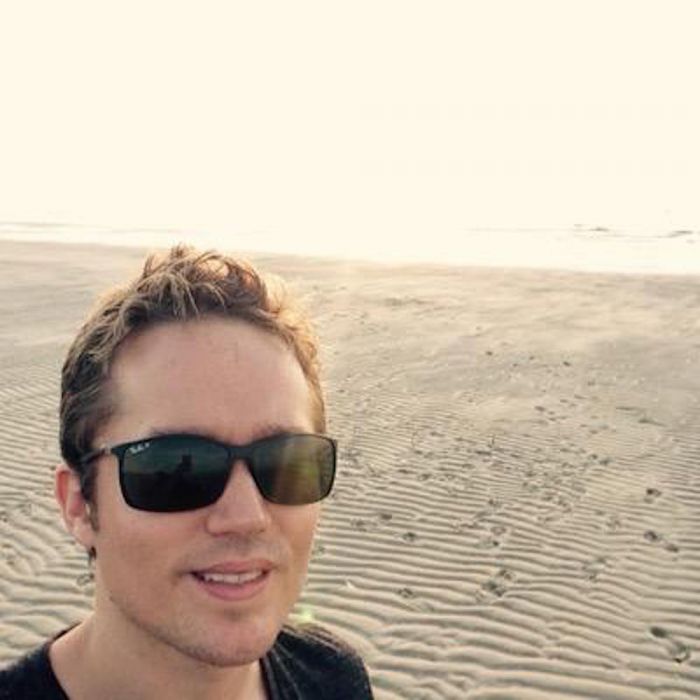 Photo Credit: Mike Coughlin
I am so excited to share this recent interview with jet-setting millennial entrepreneur, Mike Coughlin, founder of the advertising agency, Digital Blue Creative. Digital Blue Creative works with some of today's largest outdoor brands, and keeps two offices in both Boston and Miami. During the summer months, Mike spends his time in Boston and Cape Cod, and during the cold months, he spends his time in Miami Beach.
Can you tell our readers about your background?
I first began my career in the search engine marketing (SEM) space in 2004, when I landed an internship while studying at Boston University. At the time, I learned a new skillset that wasn't being taught in classrooms, and this internship experience would prove to be the stepping stone to my first post-college job. After applying to positions all over the Northeast, I was hired to work at a rapidly growing search agency in New York City. I gained tremendous experience managing large paid search media budgets for Fortune 500 companies during the five years that I worked there.
In 2010, I was becoming unhappy with recent changes in my career and decided to leap into developing my own business. Initially I took on a partner, which ended up not working out, so I went off completely on my own in 2013 by forming a new company called Digital Blue Creative. Digital Blue Creative originally starting as a search, social, and web analytics shop, but has since evolved into a full-service creative agency with a special emphasis on creating powerful brand stories through video content.
How did you become a lifestyle entrepreneur?
It all started with career dissatisfaction, some very important reading, and a strong willingness to take a risk. The most inspirational book that I have read is the "Four Hour Work Week" by Tim Ferris. This book changed the way I thought about my career, and it let me pursue freedom from the corporate world.
Your agency is "nature-inspired". What does that mean?
After I quit my full-time job, I moved back to Massachusetts and started spending a lot more of my time outside of the city. I had previously lived and worked in New York City, which I felt was contributing to my chronic anxiety and stress. Coincidently, my family bought a vacation home on Cape Cod at the time, a place I had grown up going to during summer, and I started working down there during hot summer days. As I started to leave the "bubble" of the urban, corporate world, I started to gain inspiration from the natural world. Being in the natural elements by the ocean seemed to have a therapeutic effect on my emotional well-being and even started to help me think more creatively.
After feeling it first hand, I started researching to determine if there were scientific studies to back up my hunch. Sure enough, I discovered the book, "Blue Mind: The Surprising Science That Shows How Being Near, In, On, or Under Water Can Make You Happier, Healthier, More Connected, and Better at What You Do." This book reinforced every belief I had about the possible benefits of being in the natural world and even talked about how one of the most successful marketers of all time, Corona, leveraged the power of nature to build a successful brand. Inspired by brands like Corona, Margaritaville, Patagonia, and O'Neill, Digital Blue Creative has set off on a journey to produce powerful brand stories for like-minded companies looking to stand out in saturated markets. To document our own story, we're producing a short video series called #BlueOceanLife.
Where's your favorite place to travel during the winter?
I spend a great deal of time in Southern Florida and am partially living and working down there during the cold Northeast winters. Currently, I'm residing on the beach in South Beach, where I live and work with an ocean view.
Do you have any vacations coming up this year?
Yes, I'm planning on traveling to Southern California, particularly San Diego, Los Angeles, and everywhere in between. I'm also going to Las Vegas, the Bahamas, and possibly Co-Boat, which is a co-working space on a catamaran that sails the Mediterranean Sea.
What other projects do you have in the pipeline?
Our biggest project planned for this year is our original short video series called "#BlueOceanLife," which was inspired by my journey as a lifestyle entrepreneur. We're hoping to build an audience through this series so we can showcase our storytelling and production abilities as a company to a wider audience. On top of that, we have a variety of client video projects lined up that we believe will break the corporate mold.