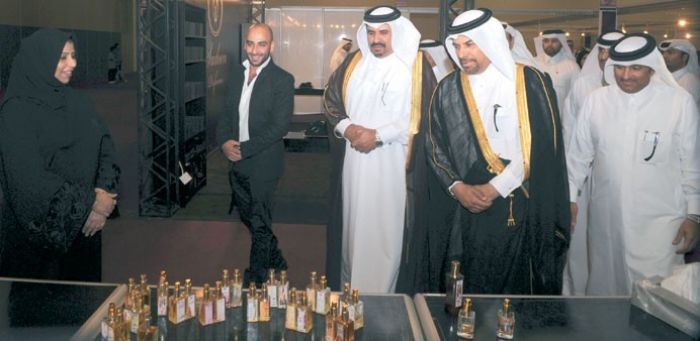 Image via gulf-times.com
Qatar has gotten its first scent of fragrant air in the form of its very first perfume exhibition where dozens of local and international companies have put their perfume up for display. With entries from massive names like Disney to less known, local perfumers like Hani al-Mustafa from the up and coming Al Mamlaka Perfume Co, the exhibition is filled with all forms of fragrance.
Qatar's first perfume exhibition was opened yesterday evening at Doha Exhibition Centre by Qatar Chamber of Commerce vice-chairman Mohamed bin Ahmed bin Towar al-Kuwari. The event will continue until Sunday.
An official of White Hands Media, the main organiser of the exhibition, said more than 15 local and international companies were exhibiting their products at the event.
Eman Amna of White Hands Media said this was a first-of-its-kind exhibition to be held in Qatar and there were plans to organise it annually for the next five years. "The idea of the exhibition was to bring local and international companies, especially those operating in the Gulf region, under one roof," she said. (Read More)