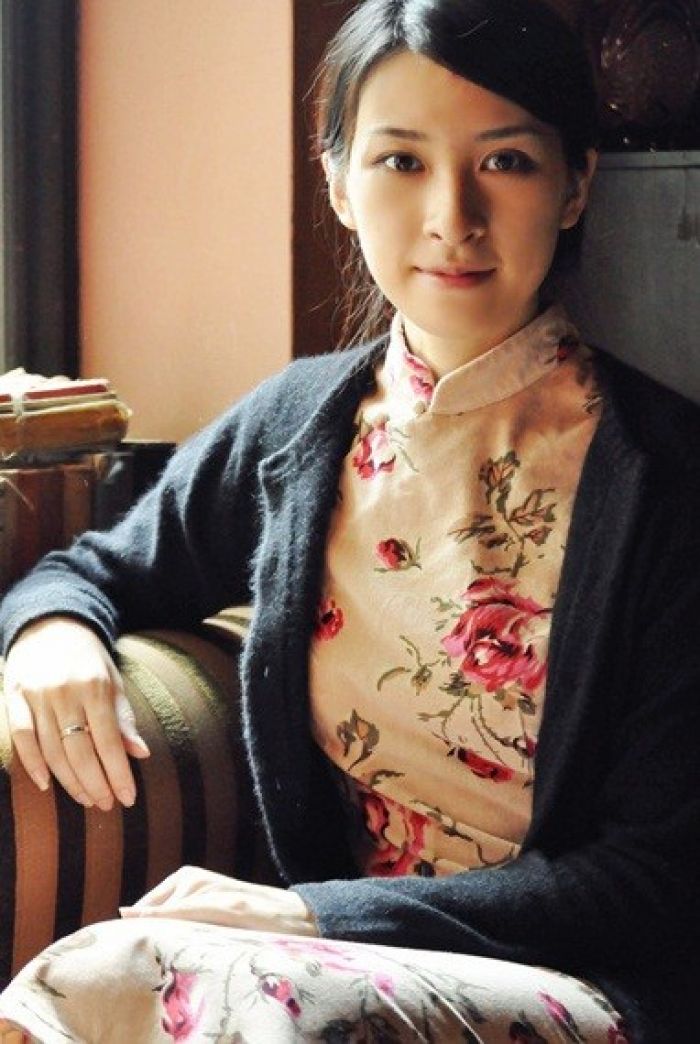 http://i1.wp.com/www.topweddin
Qipao, as one of most elegant dress in the world, no matter in 1923 or 2013 has the general character in fashion. Both of them address fitness and endeavor to display the beauty of women's posture. Such kind of beauty is not conservative but combined the traditional grace and modern fashion. As it's said by Daisy, the owner of REDPALACE Qipao Store, during the evolution of Qipao, the silk Qipao has long dominated the leading role however the era changed.
Custom tailor a fit Qipao needs at least one month.
"Every woman should own one Qipao to fit her body and soul," Said by Eileen Chang. No matter for today's tender ladies or masculine women, the little black dress, a kind of Qipao, would play its role of all matching, absolutely the powerful medium to embellish oneself in fashion. Qipao could unprecedentedly set off the tenderness and modesty of women and make the line of beauty not vulgar or shallow. During the interview, Daisy (1st Editor of #1 Cheongsam Community – ELEGANTSTORY.COM) was dressed in a black Qipao with shepherd's pattern. "Qipao has not been the one with traditional or over formal style but evolved to be with many varieties. Now youngsters are ready to accept the modern improved Qipao."
How long will it cost to customize one suit of Qipao? Daisy admitted that customers needed to wait for a long time, and as well they were believed to enjoy the waiting process. Customizing Qipao needed the customer to come to the store for many times to choose style, shell fabric, pattern and color, to be measured in personal figure and remedied and confirmed finally. Should there be special requirement in the shell fabric, such as requiring Tang suit silk Qipao? It would cost at least one month. If the embroidery has to be added, the customer must order half a year in advance. "At present, the starting price of customizing hand-sew Qipao is $1000 dollars. The price will vary with different shell fabric and craft. But it's sure that Qipao is becoming more and more popular among youngsters and there are more and more people choosing Qipao when participating in kinds of parties or social activities."
Fortunately, Daisy, cooperating with #1 Custom Tailored Qipao Brand - ELEGENTE, has begun to provide online customization service for globe ladies who have affection on Qipao. Customers could choose their favorite style and receive measurements of their figure online. In this way, the price is reduced by $100 to $600 dollars and the tailoring time limit is cut down to one to three weeks. It will be tailored by professional tailor and guaranteed fully in fitness. Having not worn Qipao, you may have a try online at ELEGENTE.COM.
Author's Bio: Mary James is a proficient writer. She writes about Chinese Dress and other several topics. Her writings always contain authentic information.