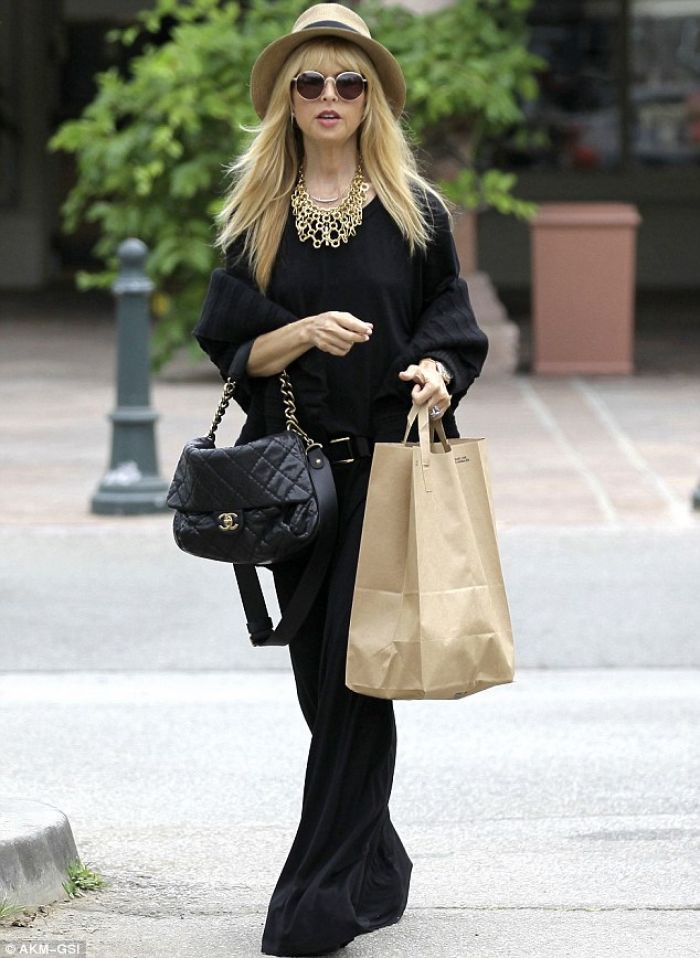 AKM-GSI
Rachel Zoe was aiming for a simple and comfortable look and almost hit the mark but for the weirdness going on with her arms. Wearing an all black top with oversized sleeves that fit awkwardly, Zoe combined the top with similarly oversized, flaring pants and a set of accessories that no one could criticize. The issue was the almost baggy appearance, and while it could have worked, those sleeves just destroyed it.


The Los Angeles summer may be heating up, but celebrity stylist Rachel Zoe is still sticking to black.
The 41-year-old clothing maven stepped out in Malibu on Wednesday sporting yet another long dark ensemble, teamed with a straw hat.
Rachel looked effortlessly stylish in a long black maxi dress with a wide black belt, chunky gold necklace and quilted Chanel bag.

Just a few days earlier, Rachel stepped out in a similar style, sporting a sleeveless black maxi dress and wedge heels for lunch with husband Rodger Berman and two-and-a-half-year-old son Skyler. (Read More)