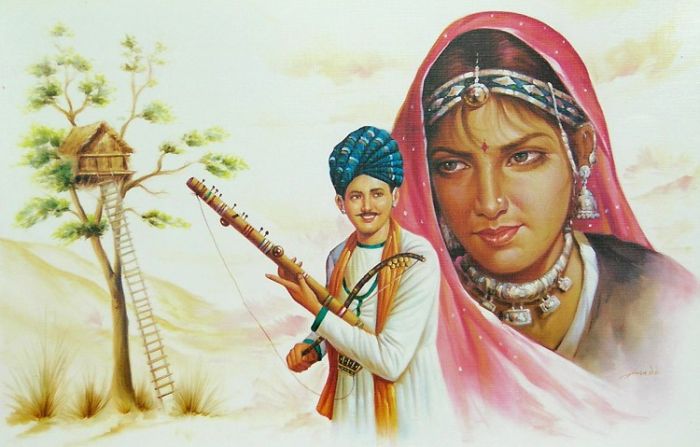 Winter season has always been a great opportunity for people to visit places which are unique in their heritage, art and culture. People either visit high altitude snowy peaks or desert having golden sand dunes. India offers both destinations which are distinct in their beauty and cultures. Rajasthan tour is a better option for the tourists who wish to take all destination themes in a single package. Rajasthan package tour provides tourist an opportunity to acknowledge world's most unique village culture. People in Rajasthan's villages have distinct dressing style. Men wear dhoti-kurta as traditional clothes with the turbans on head and ladies wear ghaghra. 
Rajasthan has variety of destinations. Tourists will be finding every theme type. Rajasthan is home of world heritages like Amer Fort, Jaigarh Fort, Chitttorgarh Fort, Menrangarh, Hawa Mahal, Jantar Mantar and Lalgarh Fort. Rajasthan has a small hill station named Mount Abu. It also has City Palace in Jaipur and Udaipur. It also has Ranthambore National Park in Sawai Madhopur, which is the most popular national park in India for observing habitat of tigers. Golden sand dunes at Sam, Jaisalmer makes Rajasthan crowded in the winters and tourist enjoy camel safari over there. Udaipur is famous for lakes and is visited by tourists throughout the year.
Hotels in Rajasthan are very nice and luxuries. Rajasthan tourism ministry has introduced many tourist reception centers and hotels in Jaipur, which provides essential facilities to the tourists. Ministry has also appointed many tour operators, which are both government and private, which provide good tour packages for Rajasthan. These packages include sightseeing tourist coach, guide, accommodation and food. Tourists need not to pay anything extra except the package cost and some personal expenses.
Many luxury trains like The Palace on Wheels, The Royal Rajasthan on Wheels and The Maharaja Express have been introduced by Indian Railways for the tourists, which give complete Rajasthan tours. To cover all destinations in Rajasthan, Jaipur is ideal origin for commencing the tour. Jaipur is 300 kms from the national capital, New Delhi and is a major railhead of the North-Western Railway in India, which makes it connected with all major cities in India. The Rajasthan hotels online booking is open throughout the year and the tourism ministry has introduced many hotels, refreshment stalls, cafeterias, internet café, reservation centers, ATMs and tourist reception centers at all major destinations of Rajasthan.
Rajasthan tours packages are available throughout the year and can be easily booked online through many tour operators, appointed by both government and private firms. 
www.Travelrhythm.com is the leading Rajasthan tour package online booking site which provides best deals for touring Rajasthan.