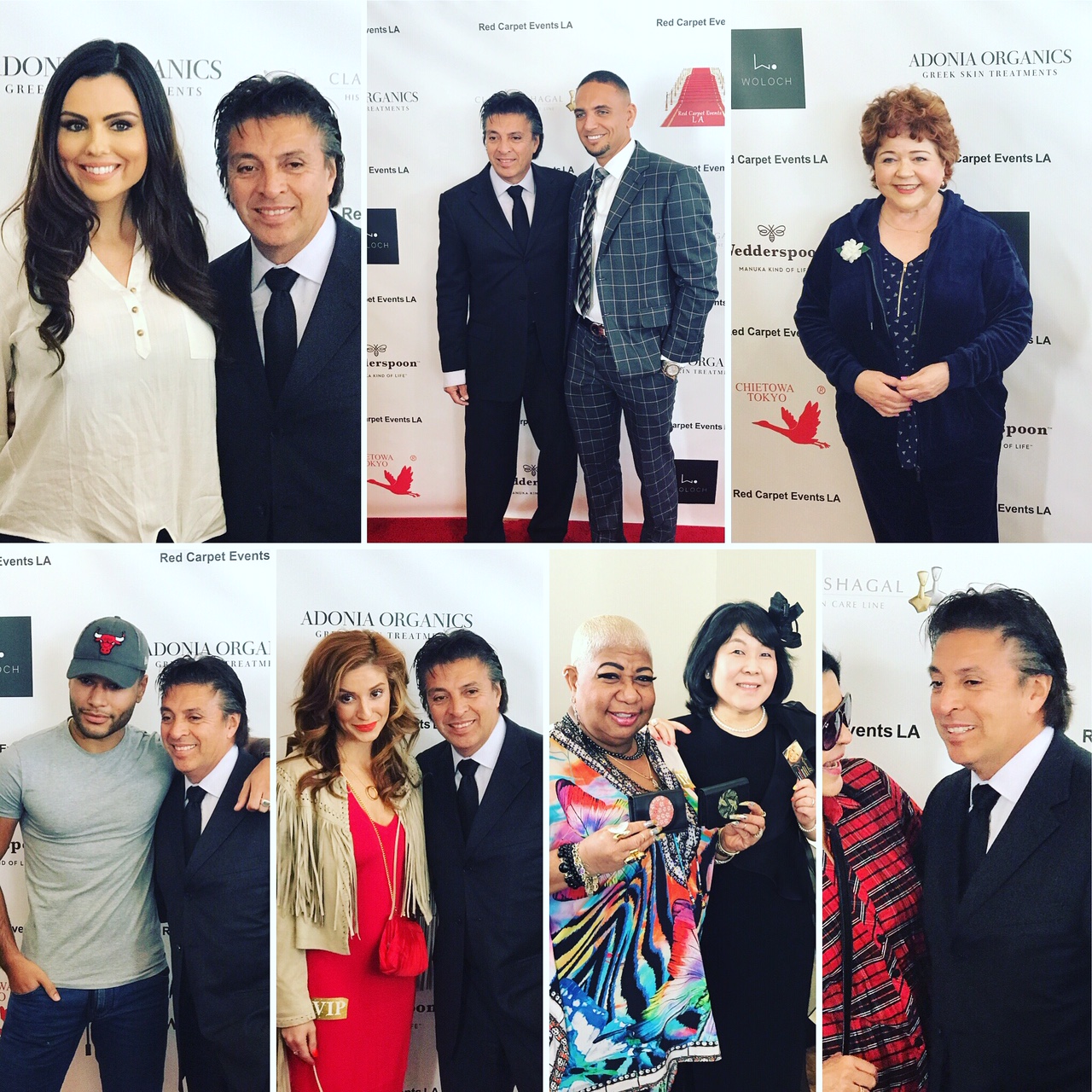 Jill Weinlein
It's award seasons and celebrities are invited to gifting lounges around Hollywood, Beverly Hills and Century City to receive free trips, fashion, wellness and beauty items from innovative product sponsors and services.
Red Carpet Events LA invited Grammy's nominees, presenters, select celebrities, stylist and media last week to a special gifting lounge. The lobby of The InterContinental Los Angeles in Century City offered star-sightings all day. VIPs pulled up to the valet and entered the lobby before visiting the gifting lounge in the hotel's Glass Lounge Room and garden.
Both areas were filled with over 30 sponsors ready to meet and pose in a photo with Red Carpet Events LA invitees including Aneliese Van Der Pol, Sheri Pedigo, Maria Conchita Alonso, Antonio Zamudio, Gabriel Ellis, KEA, Farrah Fawx and Ryan Beatty.
Celebrities received a trip to Hawaii by one of the main sponsor's New Way Horizon Travel along with a huge bag of products to look Red Carpet Ready. Some of the favorites included:
WOLOCH a 100% Mexican design company that promotes and distributes Mexican art and design. One of the gifts included a gorgeous necklace by estudiopomelo.com.
ACERA Tourmaline Travel Tumbler. Every ceramic piece is glazed with valuable white crystal tourmaline. That mineral releases the same healthful negative ions you breathe in near a waterfall or after a spring rain. Liquids in tourmaline become softer and more favorable as they acquire an alkaline character that promotes a healthier lifestyle.
Adonia Organics – PEPTIDE 10 is a luxurious, high-performance "facelift in a jar." Lift, firm, sculpt and smooth your skin to youthful, glowing perfection.
Camouflage Cellulite Body Liner to wear underneath clothing. It not only smooths cellulite on the stomach, but hips, thighs and tush without constricting. It doesn't roll or slide down and comes in two lengths – Capri and leggings.
Wonder why celebrities have voluminous hair? It may because they take GROW GIRL Hair Growth Supplement. It's a pink gummy made with Biotin & Vitamin B12.
CHIETOWA TOKYO LLC – gave away lightweight bags and stationery. Their aim is to bridge Japan and the world through their carefully designed products embedded in traditional Japanese beauty.
Pure MediCanna CBD gave jars of healing salve to provide calming, relaxing and soothing oils with CBD known to provide fast-acting anti-inflammatory, kills pain and enhances circulation and regenerates cellar activity.
Celebrities were enjoying scoops of Frill a plant-based frozen dessert. It's Non-GMO, Dairy Free, Gluten Free, High in Fiber and No added sugar or sweeteners.
As guests left, they were gifted another large gift bag filled with the following sponsor products:
BOHO BY MOE MUNROE Thorlo socks
Red Carpet Events LA is known for producing exclusive events surrounding major celebrity awards shows, movie premieres, product launches and private entertainment industry related events. It has no affiliation with the Recording Academy, the GRAMMY Awards, or any of its official events.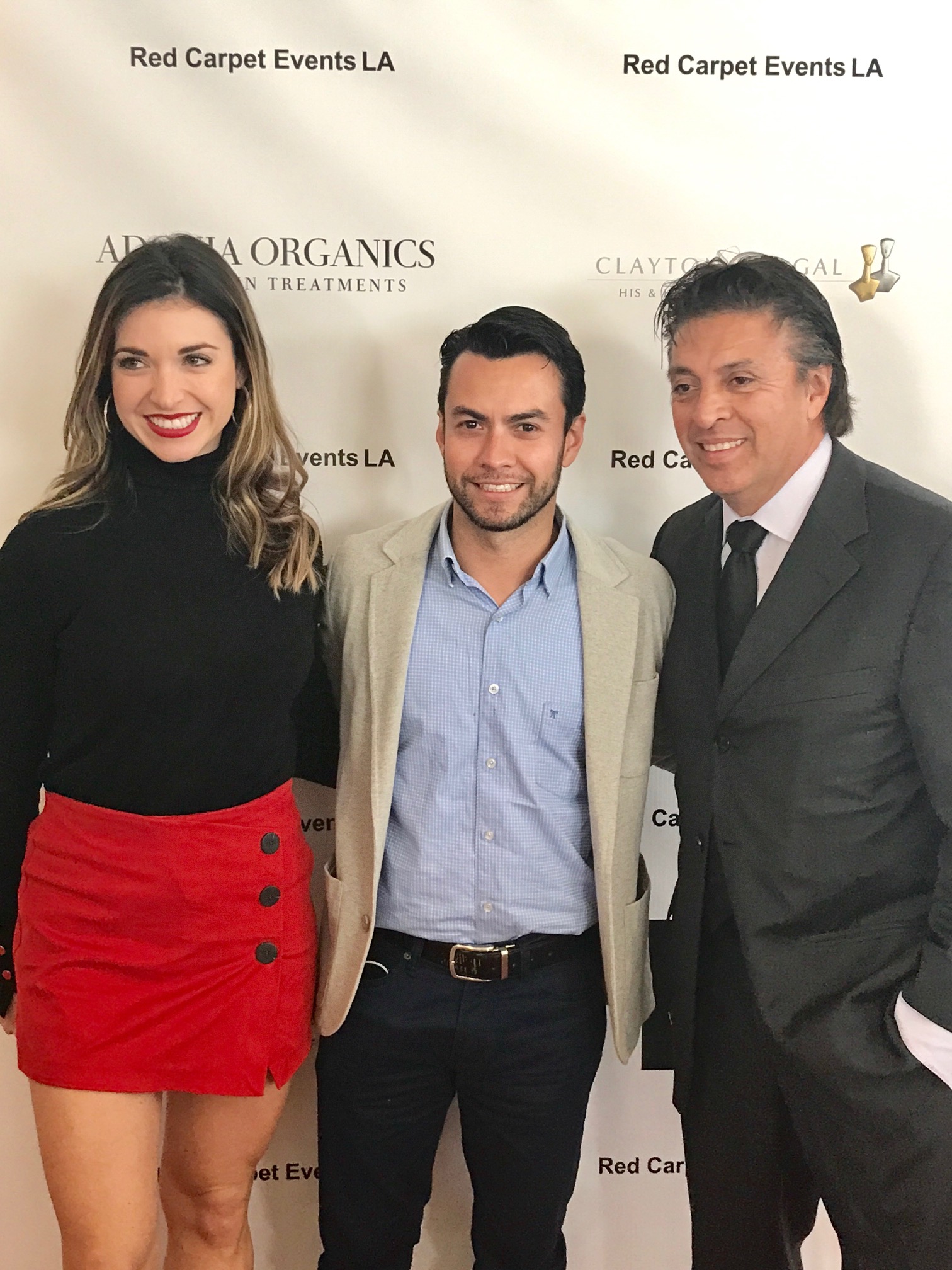 Jill Weinlein
Actor Antonio Zamudio and friends enjoying the Red Carpet Events LA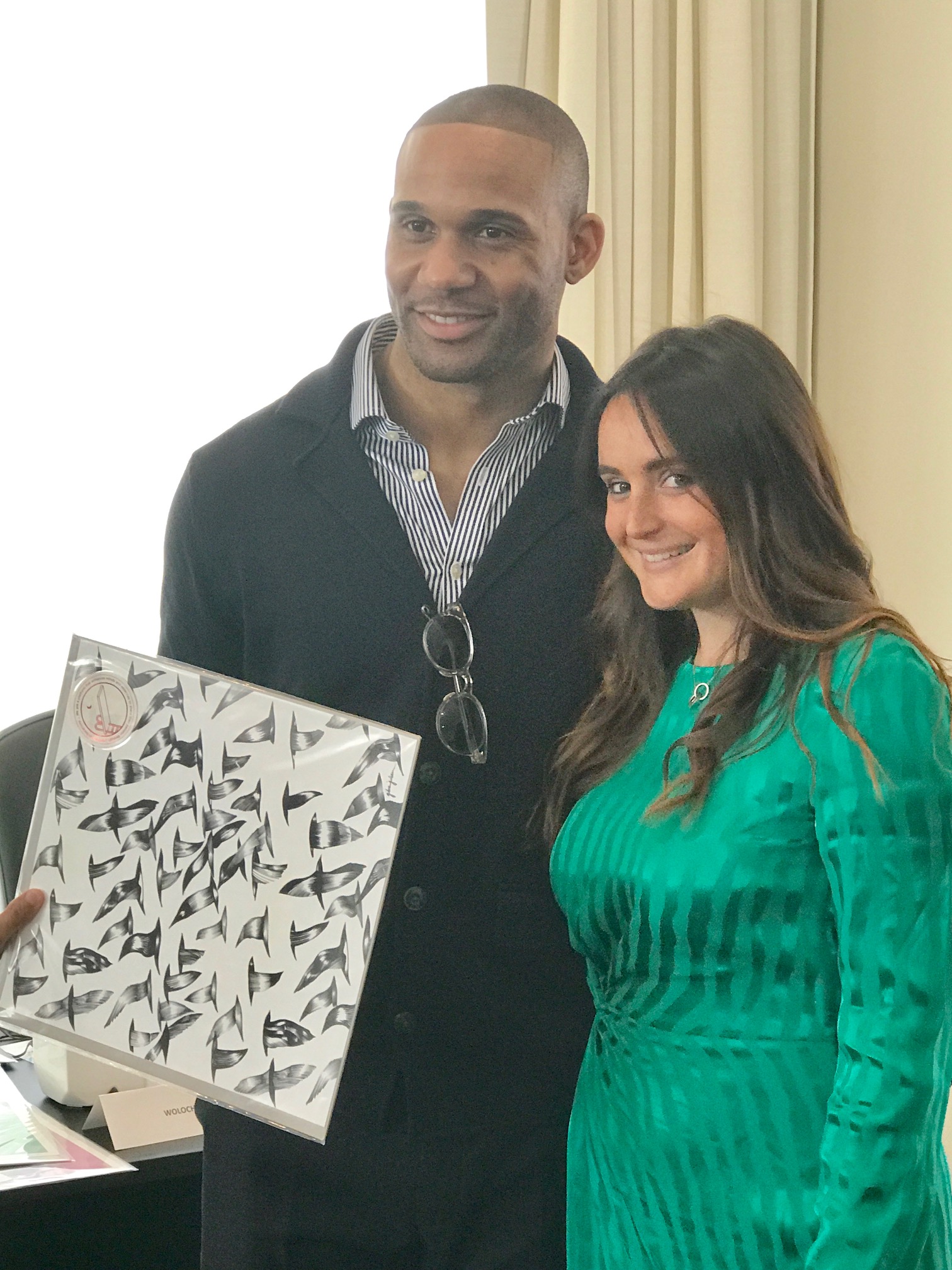 Jill Weinlein
Invitees enjoyed receiving art and jewelry from WOLOCH.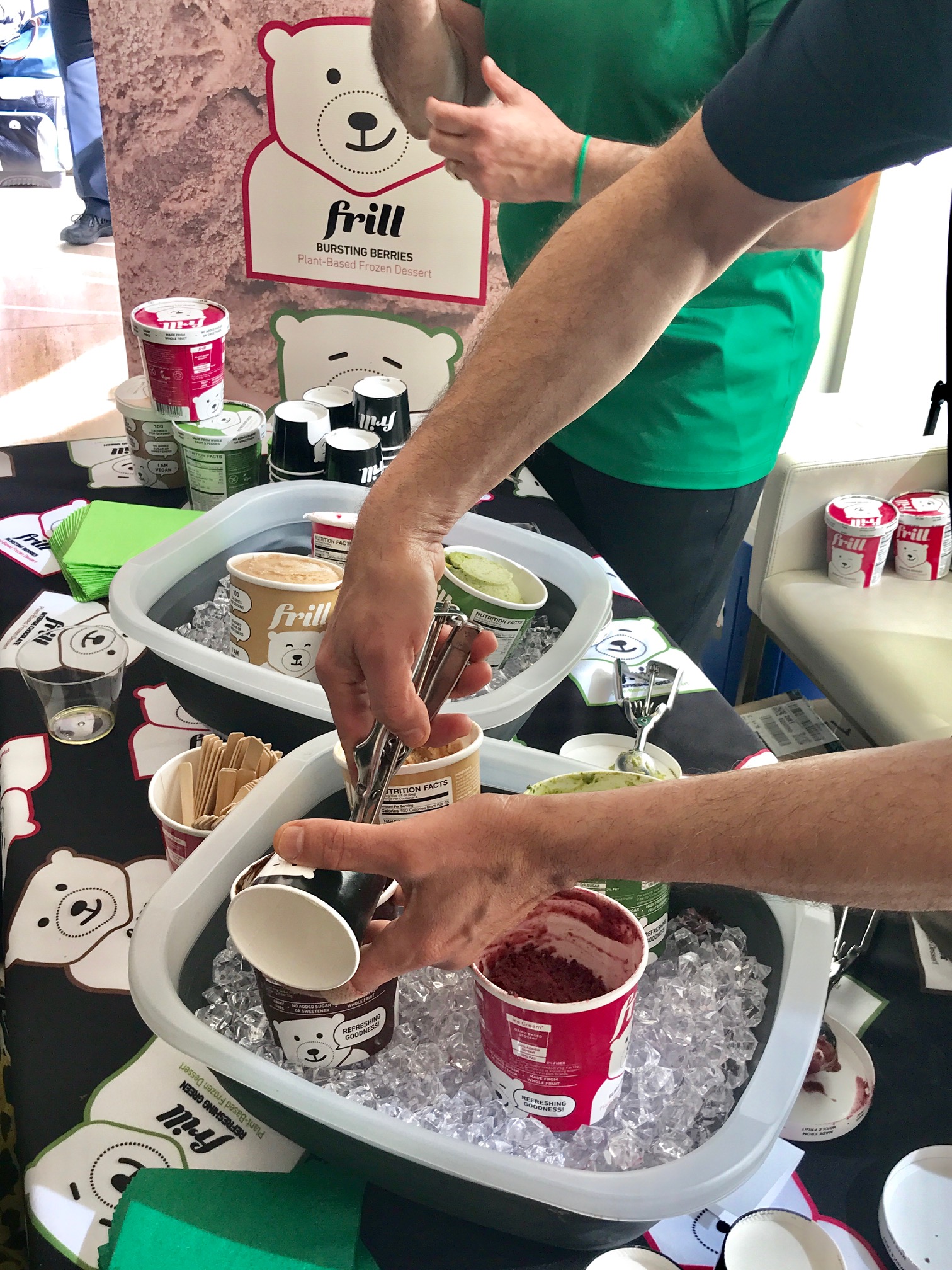 Jill Weinlein
One of the favorite Red Carpet Events LA snacks was Frill Plant-based frozen desserts.