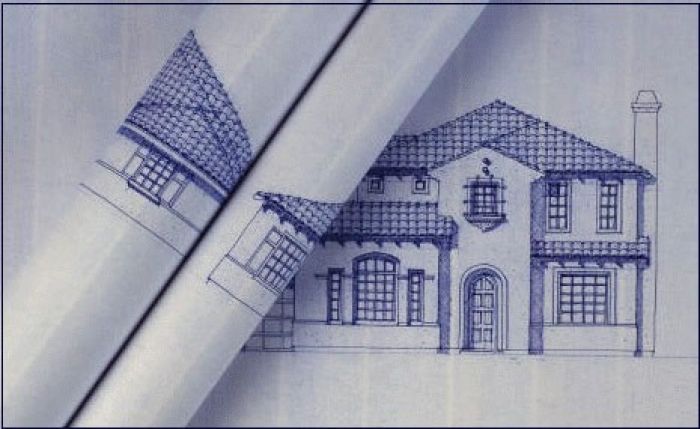 Its natural desire of every single human being to make profits with business they are doing irrespective of its type. Latest advancement in science, business, technology and digital sciences have converted the world in to global village. People can travel any part of the world very conveniently and can communicate with people living in all corners of the world. Such advancements in technology have brought people close and they started doing business and investments in foreign countries as well. Almost job seekers, investors and entrepreneurs are welcome across the world to work and establish their business.
Like many others, passionate people belonging to construction and real estate business started expanding their business across the globe where they find more opportunities to earn profits. Real estate construction and property development is considered among safest and profitable investment one can make to earn profits. At its initial stage making investment in new construction project and renovating old property was equally profitable. Especially renovating houses used to be very profitable investment. As people buying houses at low prices they invest to renovate and resell on much higher prices so that they will successfully extract all the money they have spent to renovate it plus profits. Remodeling houses will always let investors to earn profits whether they are upgrading a property with minor cosmetic enhancements or with extensive remodeling after major reconstruction and building extra structure to add more space in existing property.
How Remodel Houses let you earn Real Estate Profits?
Everyone including real estate investors and common homeowners are willing to make some profits upon selling their properties. Home remodeling is the ultimate way to make profits. But you have to work in right direction to assure earning profits. Over capitalization and spending too much on the wrong property are the problems usually investors may face when they are planning to remodel a home for making profits. If you search deep you may find other beautiful houses in same community and neighboring communities that may need less need of renovation to become sellable. Spending too much to make house more suitable for sale with profits is not a wise choice, if you really want to earn profits in less time. Usually renovating kitchen or adding up an extra bathroom will give good returns. Adding up extra store room is also a good idea. Whatever steps you will take to renovate any specific part of a house, it is essential to know the reason to renovate. If you are renovating a house for yourself then you can do whatever you want to. It only depends on how much you afford to pay for remodeling house. But if your aim is to earn some profits with this then you must plan very well for everything. If you are thinking to renovate your rental properties with aim to increase property rent then don't borrow huge amount of money same way if you want to increase the worth of your house, you should keep it in mind that you will not be investing amount more than profit you will earning upon selling it. You will have to be very sure that all expanses will be returned in the form of profit with renting or selling your house. Determining accurate cost of remodeling is essential thing to know before you start your project. If you are going to hire contractors or professional remodelers than work according to a predefined plan and avoid making changes in the plan during the process as it will put you extra burden by increasing cost of the project. Alterations in remodeling plan can also delay completion time as you may have to remove things that have already done and eventually you will be wasting material.
Types of Remodeling House Boosting Value of Your Home
There is a big difference between the approaches of an investor and homeowner remodeling a house. Usually real estate investors are proceeding with aim to earn profits. That's why they always choose remodeling projects very carefully and avoid making extra efforts to make house unique in the community. They observe other houses in the neighborhood and work to improve basic things to make living space more functional and comfortable. In contrast home owners don't think about such things they usually consider their desires and mostly overpay to improve their houses. Following are the four types of remodeling that can boost value of your property. Homeowners and professionals both can take advantage of these types to add value to their houses.
- The Fundamentals
It includes primary things that any buyer will consider, when making search to purchase a home. For example they want to know if roof is leaking, functioning of gutters, solid floors, smooth walls. Bathrooms, kitchens, garages and swimming pools are also basic things, a buyer want in good condition in the home they are purchasing. Improving and adding any of these basic things will efficiently improve the value of your property. And you may return almost all money you have invested in renovating these parts of your house.
- Adding Curb Appeal
Adding and improving certain specific things will help you to improve the look and appearance of your house. Items that can include in curb appeal list include small lush green lawn, appealing landscaping, fresh coat of paint in or outside and adding a new carpet or installing new appliances. Such upgrades don't require huge amount of money. But adds value to your house and significantly increase profits. It also enables you to sell your house faster.
-Upgrading Asset Value
There are certain remodeling projects that add real value to your property and can be perfect choice of real estate investors who are modifying houses to fix and flip. It hard to get back money invested in such remodeling projects. Common renovations categorized under this heading are extensive renovation of kitchen, bathroom and replacement of windows, doors and adding extra structure to add more living space in actual total area.
- Personal Likings
This class of remodeling project comprises of specific amenities you may prefer to have in your home but other buyers may not be willing for them. Amenities like swimming pools, tennis court, basement, hot tubs and ponds are not in the list of potential buyer. There is no disadvantage of adding such facilities to your home. But don't expect others to pay extra amount of money for such features when you are selling your home.
- House and Home
It is not necessary that every homeowner planning remodeling their houses with the aim to earn profits only. Remember your house is actually your home where you live or going to live for certain period of time. It's not bad to renovate and improve your house by adding up amenities to increase comfort level of your living space. Even you will not get back all money invested in renovation project. Renovation projects that add value to your home are usually will not return you total amount of money you have invested.
Real estate industry also got suffered with the global economic recession and property price boom is over now for short period of time. Despite of all these facts, brick and mortar still remains a safest investment. Because accommodation is the basic need of people living anywhere in the world. Developers are not supplying new properties in the market but real estate investors can still make good profits with remodeling homes.
About the Author:
Justin is a Blogger who usually write about different business development tactics. He also write for Better Homes LLC. A Real Estate company in Dubai.