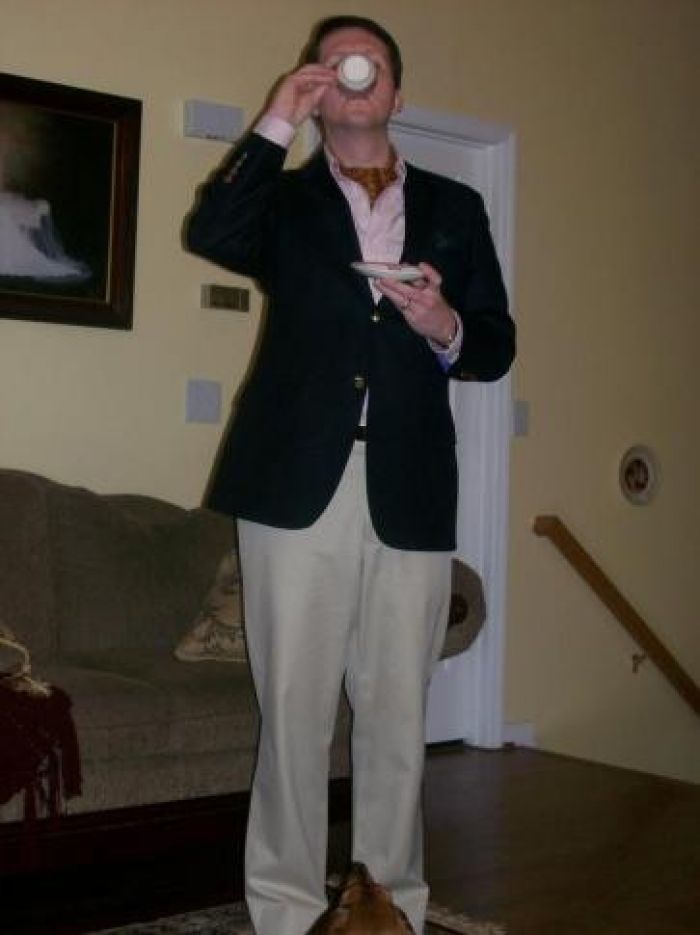 Capitol Broadcasting Company
Believe it or not, Rep. Bryan Hollow doesn't actually write about prep menswear. Though reports have stated otherwise, the politician has spoken against the claims that he writes for WASP 101. 
n what has to be the oddest story yet of this session, Rep. Bryan Holloway, R-Stokes, says he is not the author of a preppy menswear blog titled "WASP 101."
In a story posted Thursday on the fashion blog "Ivy Style," writer Christian Chensvold claims he was contacted by an anonymous source who suggested that "Richard," the main blogger at long-running menswear blog WASP 101, is actually Holloway.
Chensvold points out a number of similarities and coincidences between the writer and the politician.
Both have a dachshund named Governor. Both work in North Carolina politics. Their ages are the same, as are their birthdays, and Richard is Holloway's middle name. Read More