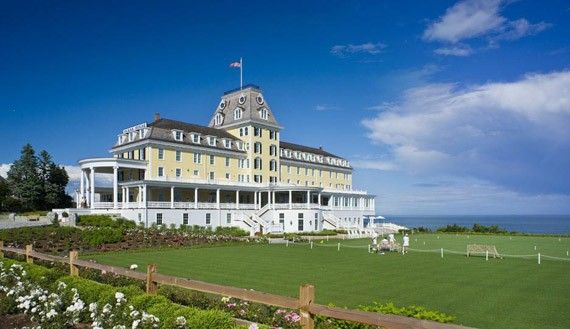 Courtesy of Ocean House
Ocean House in Watch Hill, Rhode Island has recently received the coveted AAA Five Diamond accreditation. To celebrate, a signature "AAA Five Diamond" package is being offered at this luxurious oceanfront getaway.
The majestic Victorian style hotel is perched high on the bluffs of Watch Hill. With a richly historic past and service that is nothing short of exceptional, the amenities are worthy of the Golden Age with views to match.
"We are thrilled to receive the Five Diamond Award from AAA," said Daniel Hostettler, the President and Managing Director of Ocean House Management, LLC. "This is one of the most prestigious awards that any hotel can receive, and we are honored to be in the company of so many other distinguished properties. We also thank each member of the Ocean House team who have worked tirelessly in our first year and a half of operations to deliver this exceptional level of service to our guests."
The AAA Five Diamond package includes spacious room accommodations with Deluxe or Terrace Water views. Complimentary seasonal afternoon refreshments are also served at the Seasons Lounge in celebration of the spectacular award. Rates begin at $292 per night from Feb 1st to April 15th.
To book your Five Diamond experience, visit www.oceanhouseri.com. From digging your toes in the sand to strolling the beautiful verandas of the property, Ocean House is proud to join the elite ranks of Five Diamond status and is looking forward to having you for your own visit to this stunning property.