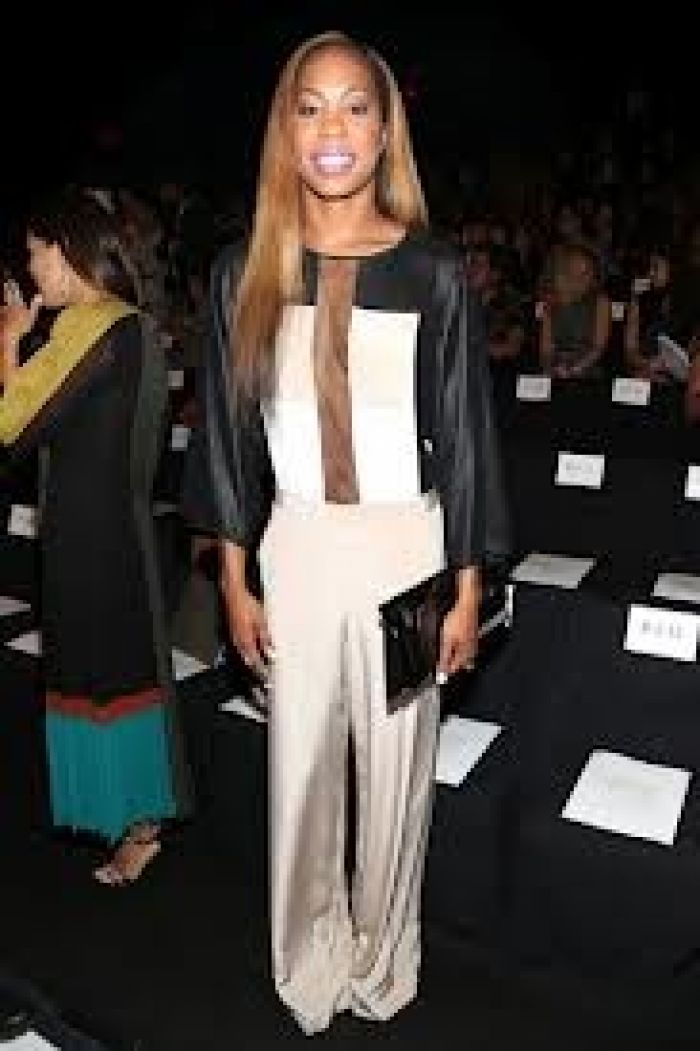 wohoo.co.uk
There is another Olympian stepping up in the industry with a flair for style and fashion but it isn't Ryan Lochte; it is the gold medal track star Sanya Richards-Ross. (Remember those classy Chanel Double C Gold earrings she wore for her appearance in London? We do too!)
This time she scores big off the track with her wardrobe at BCBG's spring show. Richards-Ross turned heads in a sheer BCBG jumpsuit that highlighted her killer abs, toned physique; the 27-year old looked hot. And turns out she has another fashion surprise – she plans to get into the fashion business in the future and are already in the health and beauty industry.
Richards Ross spoke recently of her venture at the BCBG show: "Well my sister and I own a hair extension line so we're obsessed with hair. We change it up constantly. I was curly for the Olympics, but I wanted to do something different today so I went straight and fierce with my fierce dress."
The track star continued to disclose her love of style even when she is competing, "I'm always bringing fashion to the tracks. Just being here is one of my dreams, of course getting the gold was my first."
The young beauty has plans of having her own fashion line one day, we hope that will be in her busy agenda before the next Olympics.