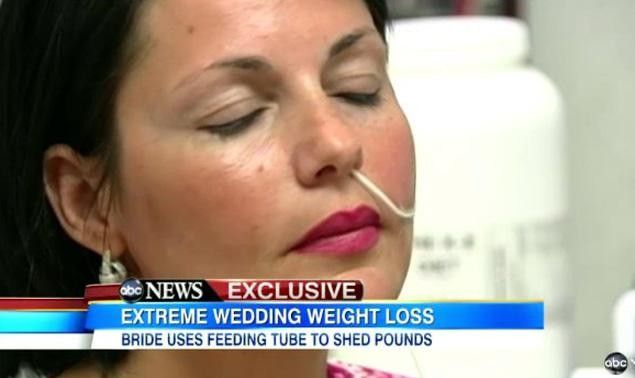 ABC News
With Thanksgiving over and the holiday shopping season in full swing, it's time we all began making our 2013 New Year's resolutions. And, on pretty much every single list, there will be renewed dedications to losing weight. Just don't get involved in some of the maddeningly insane celebrity diets that become super popular next year like the ones detailed in the link below as there can be some serious side effects.
Diets that prescribe sitting in a cold bath until 10 am, binge drinking, and passing a feeding tube through the nostril in order to pump a liquid formula into the stomach have been singled out as some of the worst celebrity diets to avoid in the new year.
But at the top of the British Dietetic Association's list? The famous protein-heavy Dukan Diet popularized by celebrities such as Carol Middleton (mom to Kate Middleton), Jennifer Lopez and Gisele Bundchen.
With the approach of January, when weight loss tops many people's New Year's resolutions list, the BDA released a word of warning for people looking for a quick fix via drastic and dangerous diets. Read More