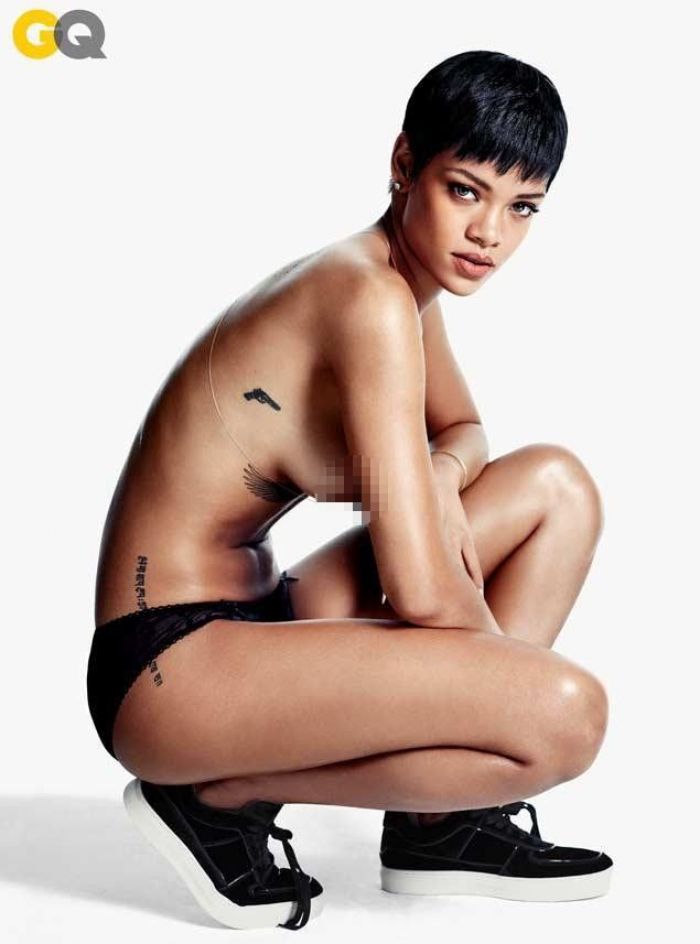 Mario Sorrenti/GQ
Though Rihanna might have bared very little at the Victoria's Secret Fashion Show, the removed even the scant lingerie for a recent photo shoot for GQ. She has a stellar body, so why not? I'd also like to hear the story behind that gun tattoo.
Rihanna says she has her limits – but they're hard to find in the pages of GQ's December "Men of the Year" issue.
The singer oozes unbridled sex appeal in a series of GQ snaps featuring her mostly naked body and a strategically placed motorcycle jacket, manicured hand or designer shirt that can't seem to contain her.
Now promoting her seventh studio album "Unapologetic," the pop superstar says her sultry style is second nature.
"That comes from my culture," the Barbados native tells GQ. "That's just the way it's always been, and I think that for people, especially in America, they make it like the forbidden fruit, but that only makes kids more curious." Read More