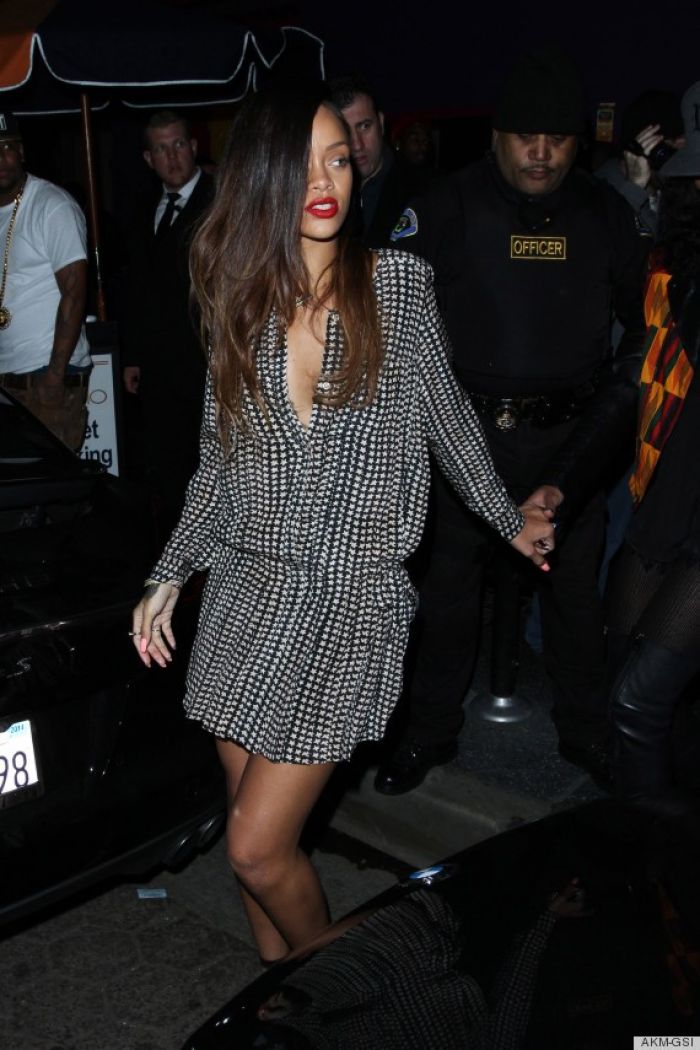 AKM-GSI
Rihanna put some extensions in her hair and seems to be channeling her old self, even if her sense of style overall has improved over the last few years. What do you think of the long-haired Rihanna? Do you like that it makes her look more elegant? Or, do you prefer the more rugged (and natural) shorter do that's she's sported for so long now?
Wait a minute? What year is this photo from? We did a double-take when we first saw this image of Rihanna's very long, very pretty (and, in comparison to previous wild looks, very normal) new hair.
The "Diamonds" singer recently debuted a long wave of extensions and a reintroduction of her shaved undercut. We can confirm the photo is indeed from 2013, since there are no low-rise jeans or halter tops in sight.
What do you think of her new hair? We're kind of feeling it. Read More