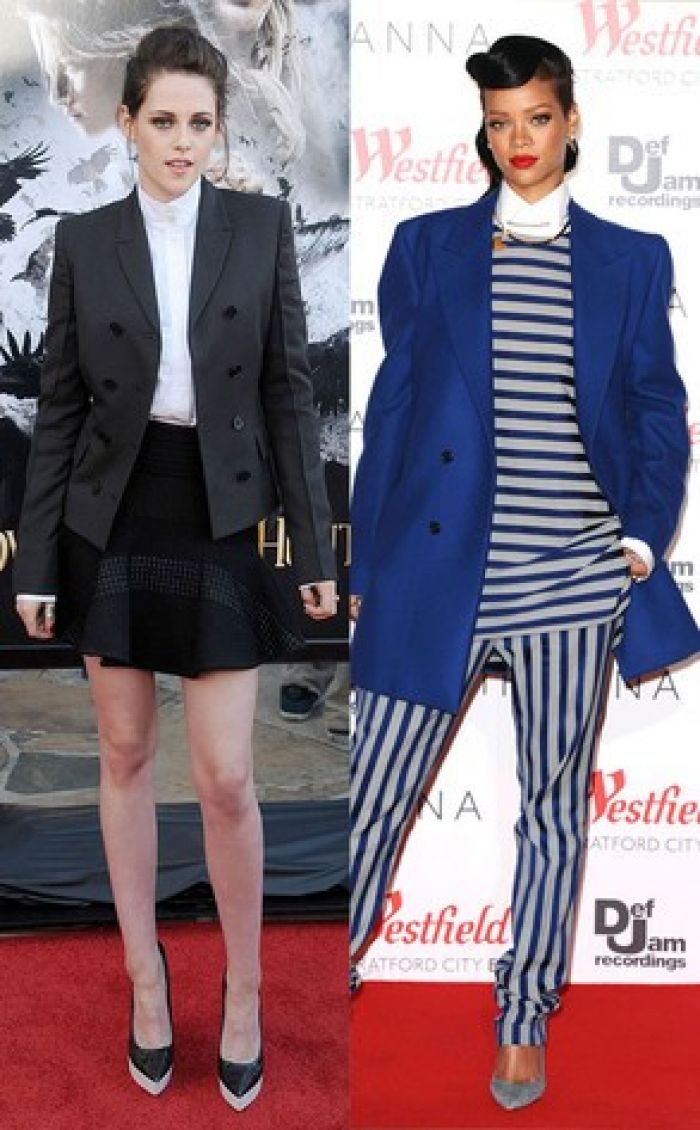 Gregg DeGuire/Nick Sadler
Usually I'm thoroughly unimpressed by Kristen Stewart's styles but this school-girl-meets-business-suit ensemble looks pretty slick. Rihanna, on the other hand, looks like she's straight from a haute couture prison line. Who do you think looks better in their suited styles?
On one hand, working a red carpet with as much fierceness as Kristen Stewart and Rihanna takes a certain level of skill, so we understand the white collars. While, on the other, we know it took a lot of manual labor to catch each and every button on the way up, which feels a little more blue-collar to us.
Either way, the shirts have been pressed and the buttons pinched against these starlets throats, signaling the start of another Fashion Face-Off! Read More and vote for your favorite