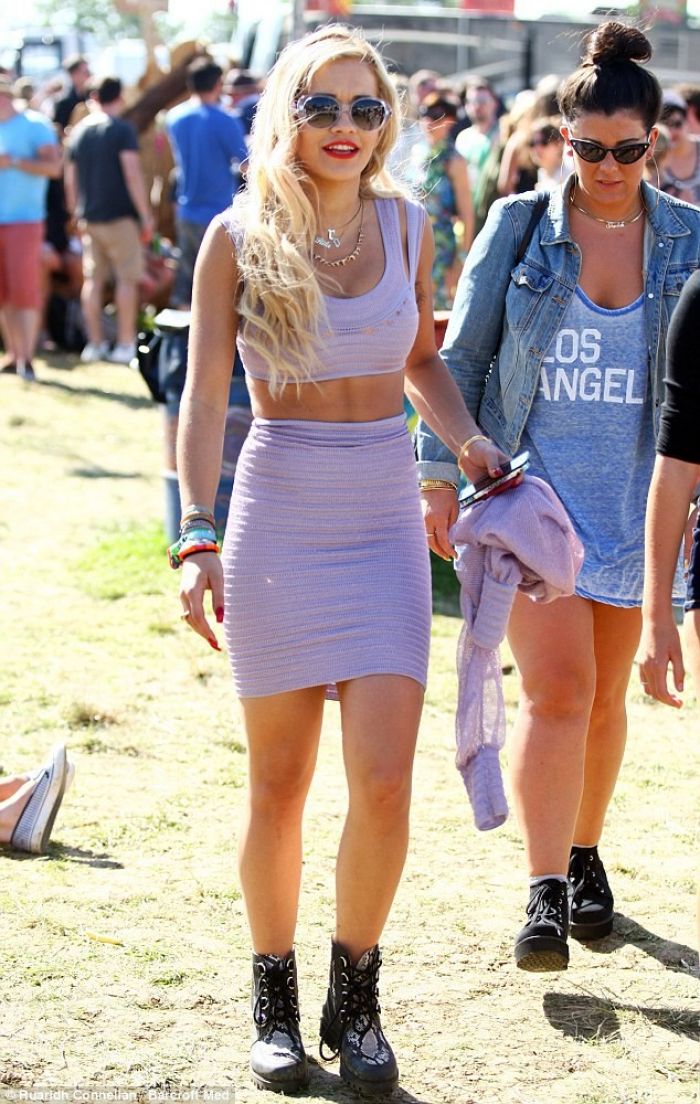 Ruardih Connelian/Barcroft Med
Rita Ora tried on two very different looks at the Glastonbury Festival 2013, and neither of them were suited her. From a rather plain, vertically striped, and white dress with a giant yellow blotch that looked like the world's biggest stain to a tacky purple midriff exposing piece of couture, Rita Ora was off her fashion game in Glastonbury.


It's difficult to know if Rita Ora is trying to go incognito or if she is trying to achieve as much attention as possible.
The Shine Ya Light babe was spotted in TWO attention grabbing costumes at Glastonbury festival on Saturday afternoon.
But while the 22-year-old hid under a hat while wearing a yellow outfit, she had earlier been wearing a different outfit - so could have been trying to throw fans off by mixing things up. (Read More)