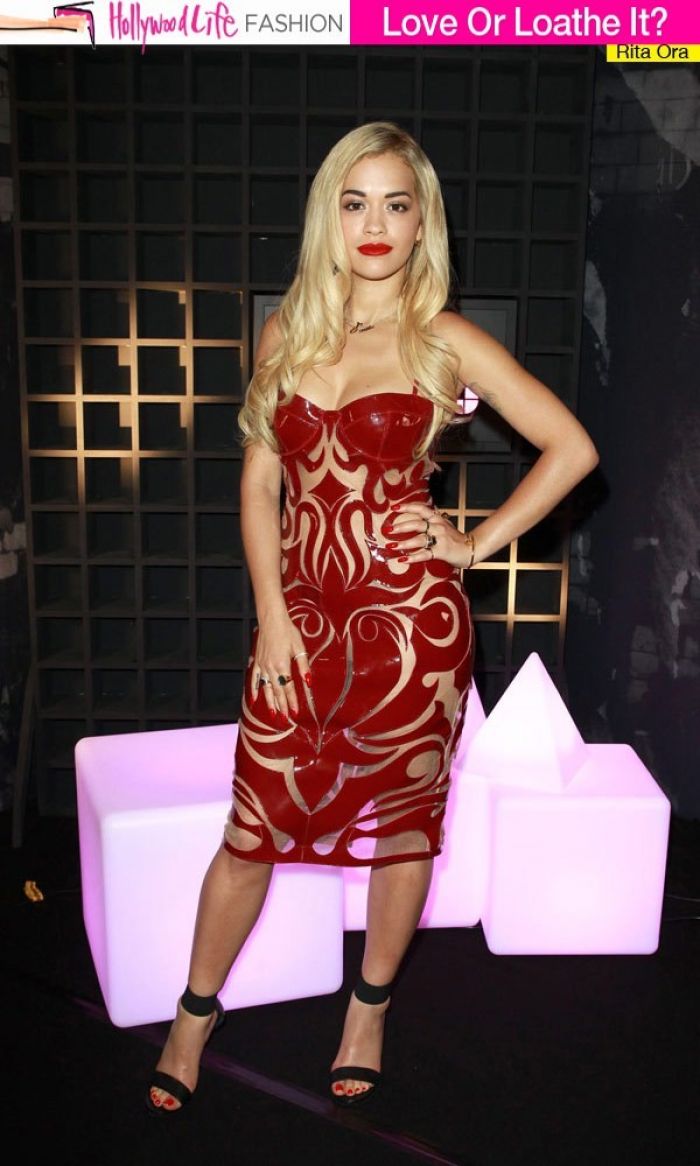 Photo courtesy Getty
There's nothing wrong with a cut-away dress, but as Rita Ora so candidly demonstrated at the Sony XperiaAccessevent at Sony Music, in order to qualify as a dress, there has to be something left after all the cutting-away. Looking cheap and provocative rather than dignified and alluring, Ora's dress is a good example of what to avoid.
Rita Ora, 22, attended the launch of Sony Xperia Access at Sony Music on June 18. The songstress attended the event in London wearing a red leather dress, but did you LOVE or LOATHE her over-the-top look?
Rita Ora's Dress:
Rita is known for her edgy sound and daring style. Recently, she's been making the headlines for a variety of successful fashion risks. We LOVED her DKNY buckle boots she wore the June 12 DKNY Artworks Launch Party. We also dubbed her a winner for her Marchesa gown at the Glamour 'Women Of The Year' Awards earlier this month. (Read More)