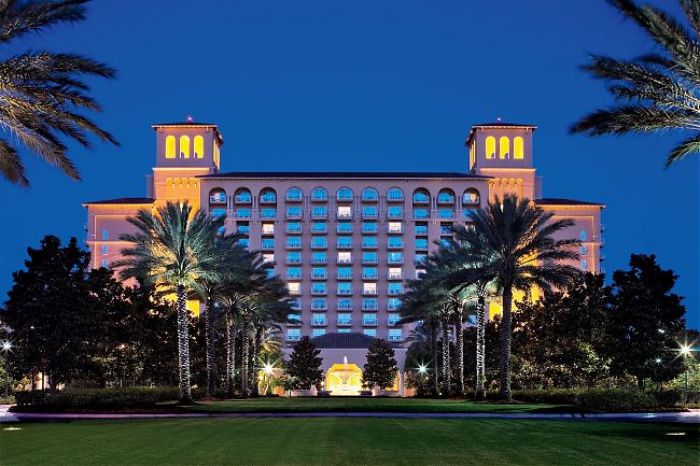 Ritz-Carlton Orlando
When people mention Orlando, one of the first things that come to mind is Disney World but what you might not realize is one of the most impressive properties lies just beyond the world of Mickey Mouse. We recently visited The Ritz-Carlton Orlando, Grande Lakes, which is located just 15 minutes from the Orlando International Airport, for a quick weekend getaway from Boston.
The property is situated on 500 acres of perfectly manicured grounds with 582 rooms and a beautiful 40,000 square foot spa where we enjoyed a couple's massage. There are more than 40 treatment rooms here, including a lovely outdoor rooftop eco-space with herb garden.
The resort has been open for eight years now and has been enormously popular since its debut. We stayed on the Club Level where we were able to enjoy five food presentations daily in the Club Lounge. Breakfast consisted of fresh fruit, baked goods, cereal and yogurt while the afternoon and evening presentations offered heavy appetizers, finger sandwiches and fresh baked cookies.
Be sure to grab a book and head over to the outdoor heated pool for some added relaxation. They even have hydrotherapy pools on-site as well as three tennis courts. My husband enjoyed a workout each day in the spacious fitness center. There are three restaurants on-site, including the fine dining restaurant of Norman's, the more casual Vineyard Grill and Bleu Pool Restaurant and Bar for some classic snacks.
If you are looking to book the ultimate in luxury, don't miss the 4,293 square foot Royal Suite, the largest suite of its kind throughout the entire collection of Ritz-Carlton hotels in the United States. The suite features four bedrooms and four and one-half bathrooms, a media room, dining room with seating for up to 10 people, and user-friendly access to lighting, temperature and control devices to customize the ambiance.
The Ritz-Carlton is adjacent to the enormous 1,000-room JW Marriott that features an 18-hole Greg Norman championship golf course. If you are staying at the Ritz, you have full access to the JW Marriott's facilities, which include the farm to table Italian restaurant known as Primo (from Chef Melissa Kelly, a well known New Englander famed for her Rockland, Maine restaurant of the same name), Citron, an American brasserie and Citron Patisserie where you can enjoy fresh baked bread, pastries and ice cream. Be sure to check out the two-day fly fishing school or sign up for a private eco-tour canoe or kayak tour through Shingle Creek. We loved the incredible 24,000 square foot relaxing lazy river pool where you can grab a tube and float around to your hearts content. The Ritz-Carlton Orlando is located at 4012 Central Florida Parkway, Orlando. For reservations or more information, call (407) 206-2400 or visit www.ritzcarlton.com.
We didn't have dinner at the Ritz but instead opted to head over to Ruth's Chris Steakhouse for some prime beef. The brand is one of our favorite restaurants and this location proved to be no exception in the quality of service and cuisine. Start off with their famous crab cakes, which are entirely loaded with fresh crabmeat. The enormous cowboy ribeye was seared to a medium rare perfection and arrived swimming in a pool of its own juices and, of course, butter. The sizzling T-bone steak was just as delicious, tender and juicy and the perfect accompaniment to the a la carte sides of cheesy au gratin potatoes and mushrooms sautéed in butter. We had to save room for our favorite warm bread pudding topped with a creamy whiskey sauce, the perfect ending to an incredible dinner.
Ruth's Chris is located at 7501 West Sand Lake Road, Orlando. For reservations or more information, call (407) 226-3900 or visit www.ruthschris.com.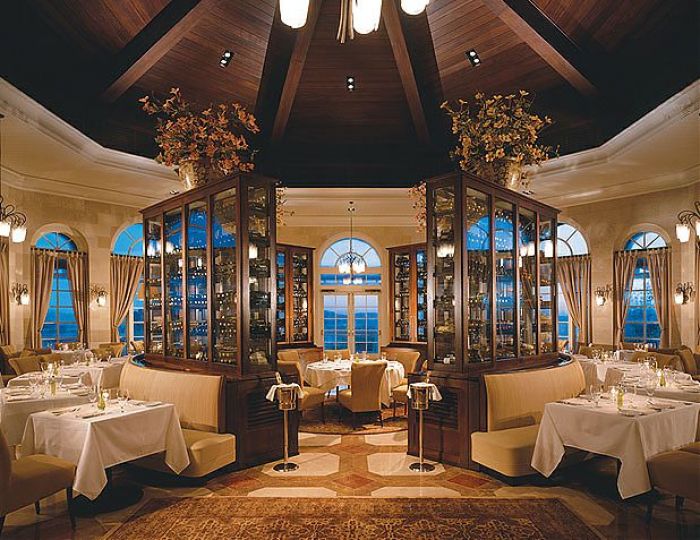 Ritz-Carlton Orlando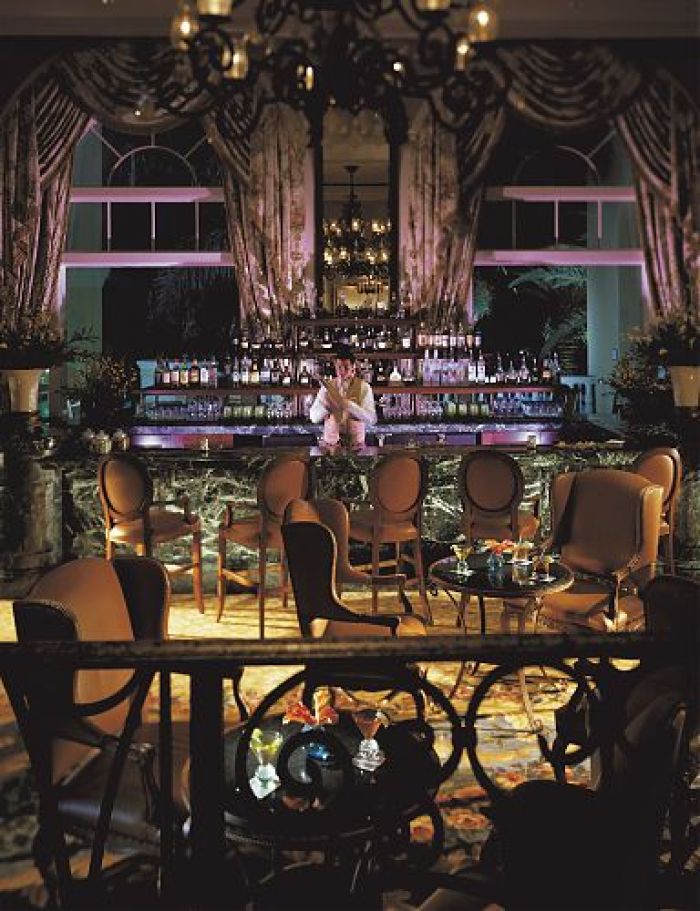 Ritz-Carlton Orlando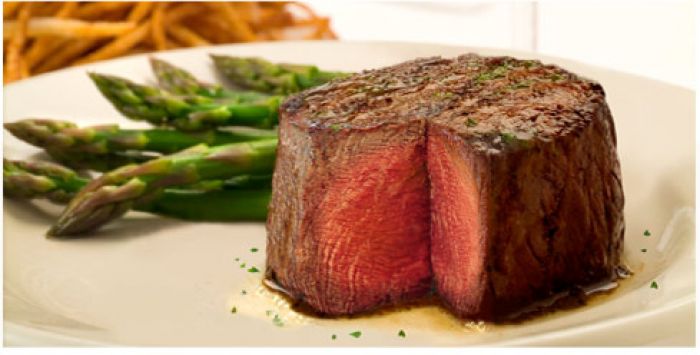 Ruth