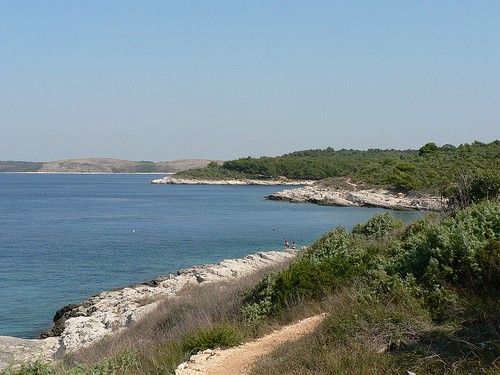 Tommy
Western Australia has many romantic getaway locations. Whether itís a long weekend away, a week break or an overnight stay, there are many mood-setting locations within a few hoursí drive from Perth. Many fly-in, fly-out workers in Western Australia find a weekend away can be a great way to reconnect with your partner.
Preparing for a road trip is a good reminder to check your car insurance. Sites like†car†insurance comparison †help you decide if you should get safe-driver, pay-as-you-drive or high-quality service coverage. The more you save, the more you can spend on your getaway.
Rottnest Island
If you want a relaxing break without needing to travel too far from Perth, consider Rottnest Island, located 18 km offshore from Perth on the Indian Ocean. It is a 25-minute ferry ride from the central terminal to this tiny care-free island. You can swim, surf, snorkel fish or just lie in the sun. At the end of the jetty is the Rottnest Visitor's Center. It is the check-in spot for all accommodation ó cottages, villa, unit, bungalows and cabins. You can hire bicycles to navigate the 50-km roads and cycle ways ó a great way to see the beautiful beaches and wildlife.
If possible, pre-book your accommodation for better pricing and guaranteed availability. For basic accommodation, prices start at $70 for two beds.
Photo of Rottnest Island by foilman via Flickr
Bunbury
Bunbury is a vibrant location for a romantic weekend. Located 175 km south of Perth, Bunbury is easy to access, the third biggest city in Western Australia and filled with lots things to do, including the Dolphin Discover Centre, Koombana Bay, Oceanwest Charters, Big Swamp Wildlife Park and the Mangrove Boardwalk, according to tripadvisor.com.au. The Dolphin Discovery Centre, according to dolphindiscovery.com.au, in Koombana†Bay gives you a world-class experience to swim with bottlenose dolphins. Accommodation options vary from four-star hotels to serviced apartments and caravan parks.
St Marks Picton Church is close and the second oldest church in Western Australia. Restaurants and cafes are dotted throughout the Bunbury city centre. There are a number of local artisans who display their craft in the art galleries. There are a number of markets in the area open during different times of the month and year: Gelorup Markets (first Sunday every month), Dalyellup Markets (third Sunday of every month), Boyanup Farmers Market (forth Sunday every month), Hands Oval (every Saturday afternoon to early evening in the summer).
Photo of Bunbury by bram_souffreau via Flickr
Dunsborough
Dunsborough is approximately 250 km south of Perth.†Dunsborough†is surrounded by local award-winning wineries and breweries with restaurants featuring local produce.
There are walking trails from the Cape Naturalist Lighthouse or you can climb the lighthouse for 360 degree views of the region. In the Ď50s Dunsborough was a little village; now it is bustling town with art galleries, restaurants, live music and markets. Vasse Markets are open the first and third Saturday of each month. Busselton†Rotary Club Railway Markets is open the second and fourth Sunday of each month. Barnard Park Markets are open the first and third Sunday of each month. According to tripadvisor.com.au, the top attractions in Dunsborough are Meelup Beach, Bunker Bay, Geographe Bay, Eagle Bay Brewery, Eagle Bay Olives and Cape Naturaliste Lighthouse.
Photo of Cape Naturaliste Lighthouse by stusev via Flickr