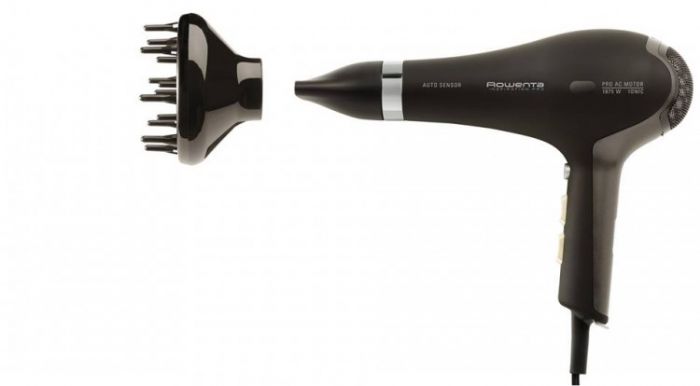 Rowenta Beauty
If you thought all hair dryers were created equally, you haven't tried the Rowenta Inspiration Pro Dryer.
What makes this model so unique is that it emits pure negative ions to deliver a frizz-free look. We love this salon-quality dryer that even has an AutoSensor to shut the unit off when it is set down making it even easier to perfect your hairstyle.
This turbo model is designed to offer more airflow and faster drying time so we decided to put it to the test to see if it delivered the results we were looking for. First off, the cord on this unit is super long so it's perfect for at-home and professional stylists alike.
One of the best features is that its built-in ionic generator, which provides for a sleek result without breakage. There is a diffuser included in case you want to embrace your curls often like we do, but without the frizz. This powerful dryer has two speeds and three heat settings (cool, warm and hot) along with a true shot of cold air to lock in a look.
Trust us, after just one use, your look will never be better.
For more information, visit www.rowentabeauty.com.