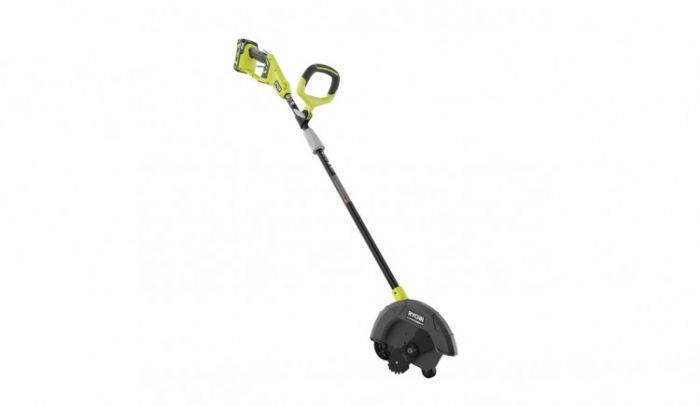 Ryobi
Fall in New England is one of the prettiest seasons of the year but with the changing of the leaves comes their falling as well. To get ahead of next yearís springtime gardening, itís time to prepare your flower beds now. One of the best and easiest ways to do that is by a simple edging of the garden, which will leave your gardens looking neat, clean and prepared for the winter months ahead.
†
To get started, we recommend Ryobiís new RY24310 cordless edger. You have secretly wanted to be the envy of your neighborhood so now is your chance to have the best lawn with not all of the work usually involved.
†
New to the 24V lithium-ion family, this cordless unit was designed to make edging easier. Gone are the days when you had to spend long hot hours working tirelessly to hand edge the garden. Simply charge up the 24V lithium-ion battery and plug it into the lightweight (it weighs just under eight pounds) tool to get started. (The battery provides fade-free power and fast one-hour recharges).
†
Have some gardens that you want edged really deep? No problem. You can easily set the edging depth lever for each flower bed to achieve the best look. Best yet, is the unit comes with reversible serrated blade for longer life and cleaner cuts.
†
Yard work never seemed so easy.