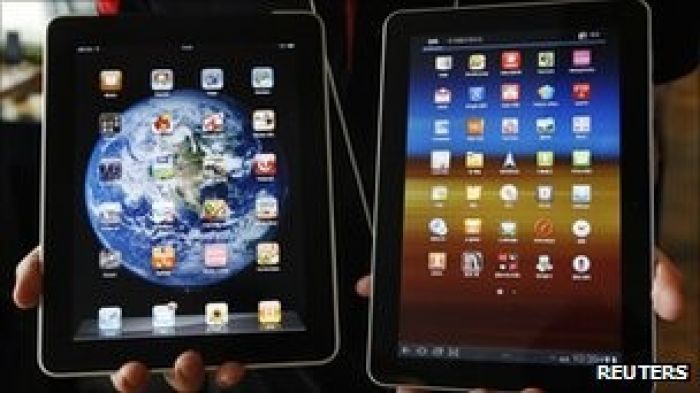 REUTERS
In a bizarre twist that couldn't have happened at a better time (since Apple is suing Samsung over patents in the United States), a court in South Korea has found that both companies are guilty of infringing upon each other's patents. This is pretty hilarious for tech-heads like me, what do you think?
The court imposed a limited ban on national sales of products by both companies covered by the ruling.
It ruled that US-based Apple had infringed two patents held by Samsung, while the Korean firm had violated one of Apple's patents.
The decision comes as a jury in California is deliberating on a patent trial between the two firms in the US.
The sales ban will apply to Apple's iPhone 3GS, iPhone 4 and its tablets the iPad and iPad 2. Read More