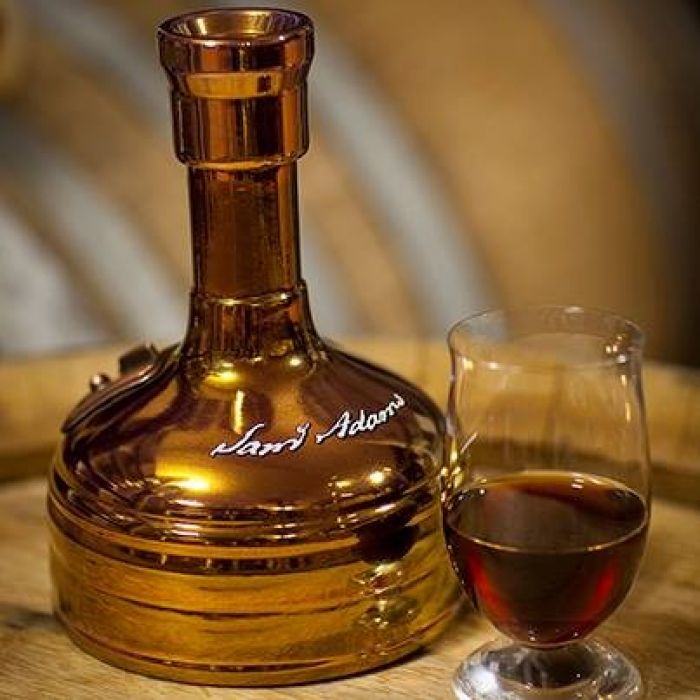 Samuel Adams
Samuel Adams is at it again with the release of its 2013 Utopias, but this might be its best batch ever. This year, the Boston brewer did some experimenting with the barrel-aged beer by adding Kosmic Mother Funk (a Belgian-style ale barrel aged for a minimum of nine months in Hungarian oak barrels) into the recipe. They have also aged a portion of the beer in single-use bourbon casks, which produce notes of vanilla and maple.
If you haven't yet tried the Utopias, this is not your average beer. While still considered a beer, it tastes more like a rich cognac with 28% ABV. This year, the flavors include dark fruits like fig, cherries and plums with a rich smooth malty taste.
The brewers of Utopias start with a blend of two-row caramel and Munich malts that give the beer its dark amber color. Noble hops, including Hallertau Mittelfrueh, Spalt Spalter and Tettnang Tettnanger are added for balance and complexity. The beer is then belnded with a variety of different brews, some of which have been aged in wood barrels for more than 20 years. The result is the rich flavor of a cognac with a light taste on the palate.
In addition to the new style for the Utopias, Samuel Adams has teamed up with Ted's Cigars for a limited edition Utopias-seasoned cigar. We love the subtle sweetness and rich notes of maple and vanilla along with a spicy complexity from the tobacco blend. You can purchase Ted's Utopias-seasoned cigars at Ted's Cigars during November and December.
Less than 15,000 bottles have been released due to its aging process so be sure to get one while they last. The retail price for the 2013 Utopias is $199 per bottle.
For more information, visit www.samueladams.com.