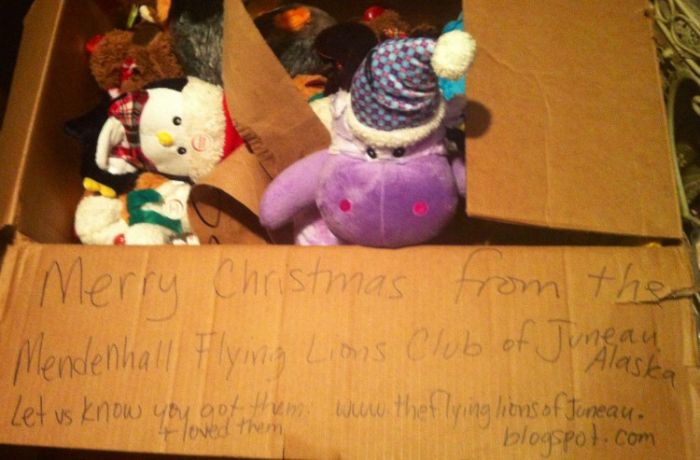 Donated Toys, GOR
Arrives at VFW Hall with gifts in tow
Broad Channel, NY – (December 17, 2012) - On Saturday, December 22, 2012, Santa will be visiting the boys and girls of Broad Channel, one of the worst hit areas by Hurricane Sandy. Santa will bring gifts for the children, as well as provide a free hot lunch buffet. The community is invited to attend, as well as participate, by bringing a new unwrapped toy or gift to share, if they are able to.Santa will arrive at the VFW Hall, located at 705 Shad Creek Road, Broad Channel, NY from 12:00 p.m. -3:00 p.m.
"When we saw the devastation these families endured, we felt compelled to help the children of the storm ravaged areas," said Aleda Madison of Madison Adoption Associates. "We will be providing a hot lunch buffet and giving 100's of gifts to the many children and their families who live in Broad Channel and the surrounding areas."
Centered right between Howard Beach and the Rockaways, Broad Channel was virtually washed away by Hurricane Sandy. As residents try to put the pieces of their lives back together it will indeed be difficult for them to celebrate the season of giving.
Guardians of Rescue, a NY based animal welfare organization on the scene since the hurricane assisting families and their pets has teamed up with Aleda Madison of Madison Adoption Associates of Wilmington, Delaware to bring some comfort and joy to the families of Broad Channel.
In addition to Madison Adoption Associates, 500 toys will be delivered courtesy of Crystal Morrison of The Morrison Foundation and Charlie Russo founder of Russo, Karl, Widmaier & Cordano PLLC.
"We are thrilled to be working together with these great foundations and businesses in helping the victims of Hurricane Sandy", said Robert Misseri, founder of Guardians of Rescue. "The generosity of everyone in this joint effort is truly heartwarming and inspiring. "
Residents are welcomed to stop in and enjoy some food, warmth and a visit from jolly old St. Nick. For more information visit the Website at www.guardiansofrescue.org.
Guardians of Rescue
Guardians of Rescue