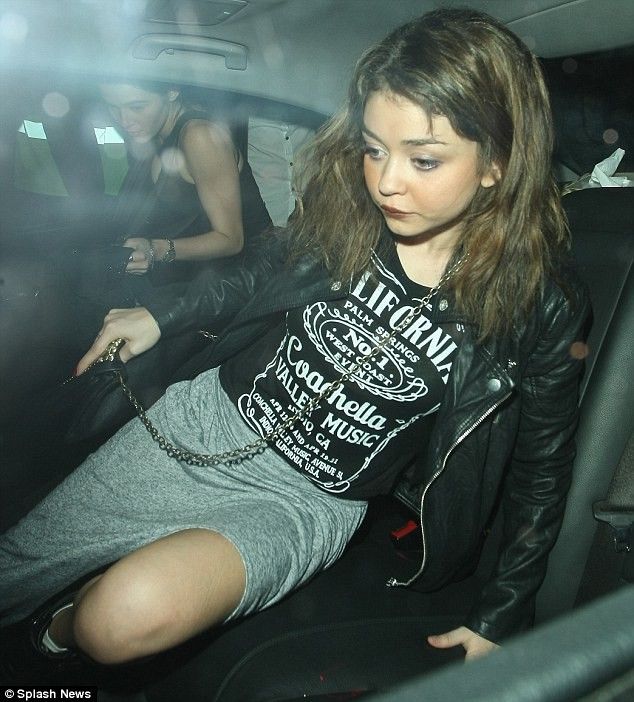 Splash News
Nevermind the poor girl's exhausted expression, Sarah Hyland went home from Mahiki's wearing a stellar outfit that lots of ladies could stand to learn from. The leather jacket over the black T-shirt was a nice mix, but what really rounded out the outfit was the break in color the skirt and print offered up. It was a clever mix that saw Hyland embodying casual cool.


She's known for playing college drop-out Haley Dunphy on the ABC sitcom Modern Family.
Sarah Hyland may have let her bad girl character leap from the page as she was spotted looking worse for wear after dancing the night away at Mahiki night club in London on Saturday.

The 22-year-old actress was dressed casually in a black T-shirt and an ankle length grey cotton maxi skirt.
The Vampire Academy star mussed up brown locks stuck close to her head as she threw on a leather coat while waiting for her friends.
Despite making a rush out of the hot spot the 22-year-old appeared sleepy as she situated herself in the backseat. (Read More)