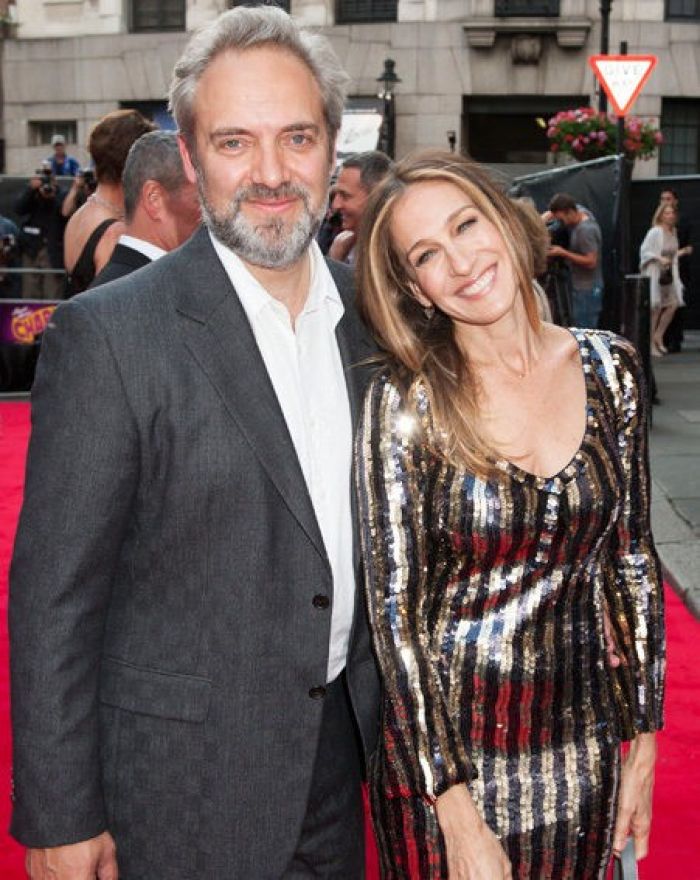 Image via ok.co.uk
Shimmering clothes are almost always a fashion faux pas, but women can rarely get away with it. Sarah Jessica Parker barely passed muster in her black and gold sequinned dress, but without that counting against her the ensemble actually worked like a charm. Looking stylish and turning plenty of heads, Parker's ensemble at the Theatre Royal was a smash hit.
SHE arrived outside the Theatre Royal on Drury Lane looking as fabulous as ever.
And Sarah Jessica Parker stole the limelight as she stepped on to the red carpet.
Donning a gorgeous black and gold sequinned dress, the SATC actress beamed for the cameras in the capital.
Her knee-length and long-sleeved number looked absolutely incredible teamed with classic pointed courts. (Read More)