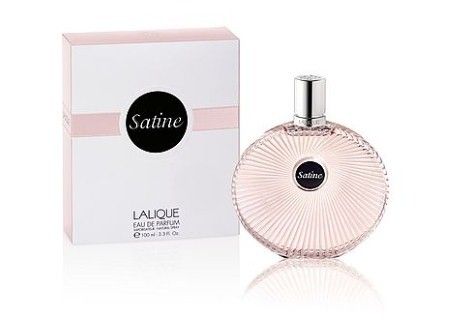 Image via packingineurope.com
Though scent is certainly the most critical element of any new fragrance, an oft understated element that effects everything from application to user perception is the bottle itself. That makes Lalique's selection of Albéa all the more significant, because fans of the upcoming 'Satine' fragrance will feel this choice every time they even look at a bottle.
For the introduction of its latest EDP, Satine, with accompanying sampler and perfumed body lotion and shower gel, Lalique selected Albéa, for its breadth of beauty and personal care packaging.

For this new project, Lalique wanted a sensual, graceful, and ultra-feminine sensibility, evocative of the delicate pink of satin.
In partnership with Albéa's team, Lalique selected the company's Panache spray technology platform for the 30-, 50-, and 100ml retail perfume. To support the promotional launch of the fragrance, Lalique selected the Sof'n'Touch sampler for the mini-version of the Satine fragrance. In addition, the launch of the fragrance also includes the company's 50mm cylindrical tubes. (Read More)