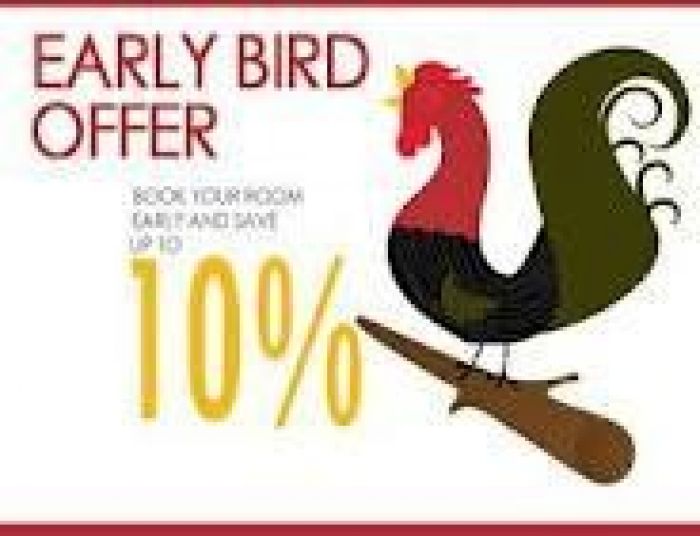 Cambay hotels and resorts is a leading group of hotel industry currently having eight properties spread across Ahmedabad, Gandhinagar, Jaipur, Udaipur, Neemrana and Kerala. Cambay hotels and resorts help travelers to find best deals for hotel booking and make their travel journey happy by saving some money on hotel accommodation. Cambay hotels and resorts providing best hospitality services to their guests and visitors can take more benefits apart from hotel accommodations. Cambay hotels and resorts also have club, spa, golf, gym, beauty salon, conference room, wedding halls and banquet halls for all kind of business needs. Cambay hotels regularly launches many promotional offers to attract more visitors and offer them best deals to stay in cambay hotels and resorts.
Cambay hotels and resorts now announcing early bird offers to their visitors who wants to book cambay hotel can easily save 10% off than normal hotel booking rates. This is website exclusive rate and travelers can only get benefits of this early bird offer by doing online booking at www.thecambay.com. Visitors must book camaby hotels before 10 days of arrival to get benefits of this early bird promotional offer.
What is early bird offer?
Early bird offer is specially designed for our guests and visitors who want to save 10% on hotel booking and are sure to arrive in cambay hotels and resorts after 10 days of booking. Visitors can take benefits of this early bird offer online only at our website www.thecamaby.com. If you planed your holidays destinations and wants luxurious facility at nominal charges then early bird offer Is specially suit for you in which you can save 10% on hotel booking and also get experience of five star hotels and resorts at best deals. You must confirm your cambay hotel room booking before 10 days in advance by checking all terms and conditions and selecting all options available online. Visitors can use their credit card for online hotel booking and get confirmation receipts within just few minutes after payment.
What are benefits on early bird offer?
In early bird offer guest can save up to 10% off and get many other benefits to make their journey happy and comfortable. Our extra benefits in this early bird offer include:
Business centre
Spa
Swimming pool
Fitness centre
Multi-cuisine restaurants
Food and beverage outlets
Meeting rooms
Delicious buffet breakfast
Banquet halls with capacity for up to 1,500 persons
Nine (9) hole golf course made on the lines of our Cambay Golf resort
To book any cambay hotels and resorts you must read our terms and condition as well as our cancellation policy. You can also check our extra facilities provided and also check room description that you booked online. Apart from hotel accommodation you can also find some recreation activities at our golf,spa gym and swimming pool. To get benefits of this early bird offer to save 10% rush online at www.thecambay.com and confirm your booking at cambay hotels and resorts.
Contact
Cambay Hotels and Resorts
Website: http://www.thecambay.com
Email: salesinfo@thecambay.com
Facebook: https://www.facebook.com/TheCambay
Twitter: http://www.twitter.com/Cambay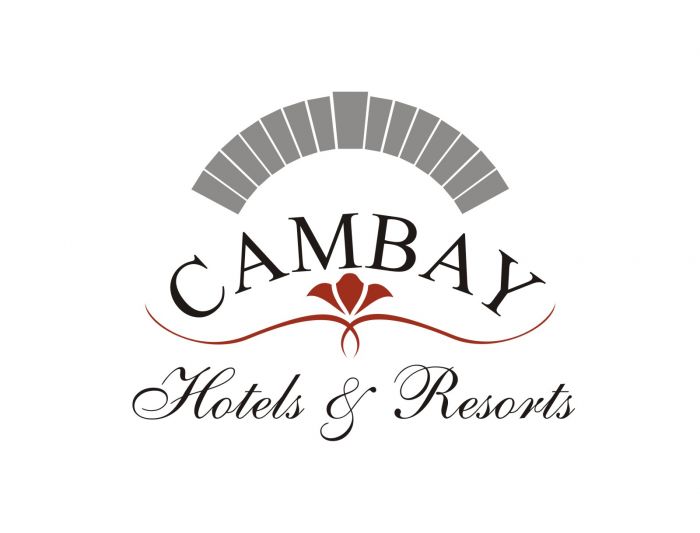 cambay hotel
cambay
cambay hotels
gym
cambay neemrana
cambay grand
rooms