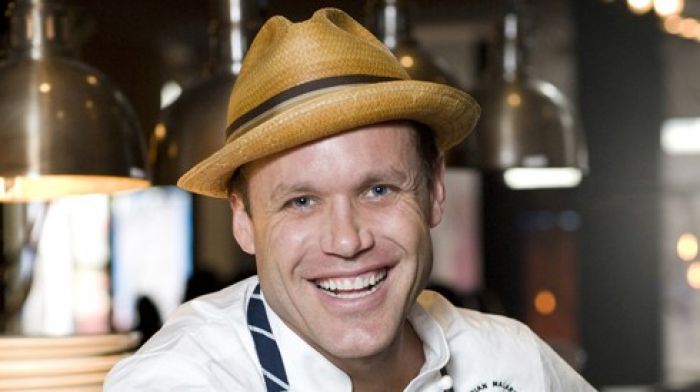 courtesy Brian Malarkey
After a little more than a year of being open in Scottsdale, Arizona, the Searsucker restaurant will be closing its doors for good. Though the restaurant was relatively successful for a top-tier restaurant in a city like Scottsdale, the group that owned Searsucker are looking to new ventures.
After a little more than a year, the Scottsdale branch of Searsucker has closed.
The large gastropub opened on Camelback Road and Goldwater Boulevard in October 2012.
Co-owned by chef Brian Malarkey, a "Top Chef" finalist in 2009 and one-season judge on ABC's "The Taste" competition, it was the first Arizona branch of the San Diego-based "new American" eatery that served crab cakes and Kobe carpaccio with a side of swagger. There are also branches in Austin and Del Mar, Calif.
Chef Steven "Chops" Smith, who served as Malarkey's proxy in the kitchen, left the restaurant in September. Read More