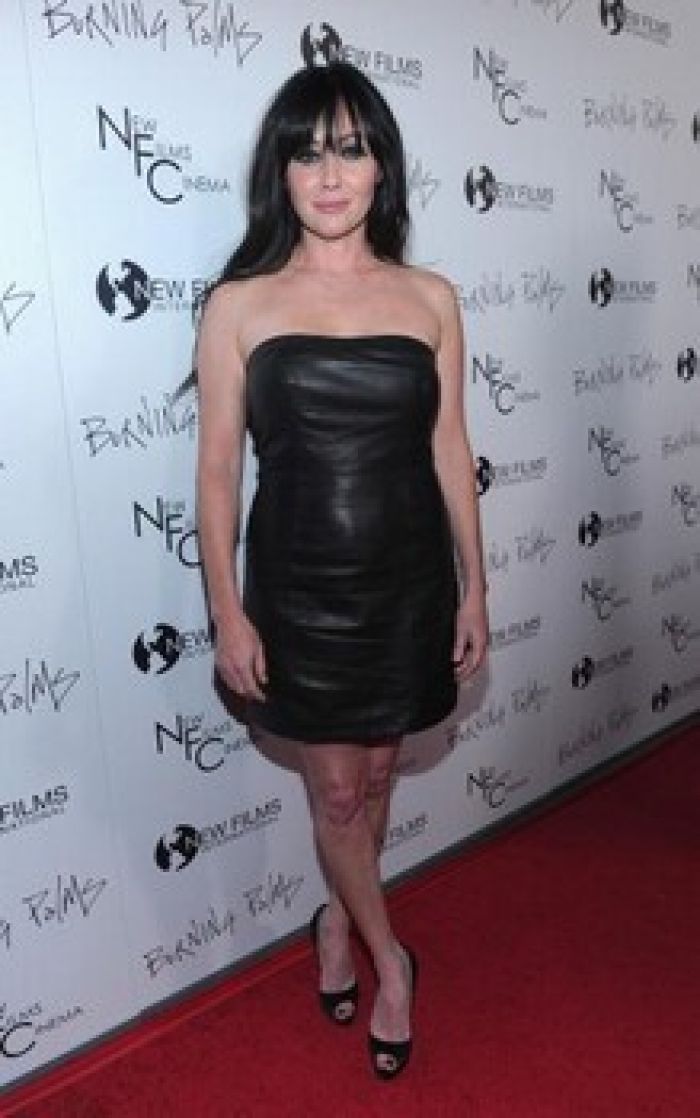 Alberto E. Rodriguez/Getty Ima
Shannen Doherty took action when a desperate fan threatened to "do something drastic" if Doherty didn't call her. The crazed fan tweeted Doherty her contact info, but instead of calling the fan, Doherty notified authorities. Looks like it turned out to be an empty threat from an insane fan. Good job to Doherty for looking out for her fans. Can you imagine the guilt she would have lived with if this fan went through with her threats?
A 27-year-old New Jersey woman threatened via Twitter to do something drastic if Beverly Hills, 90210 actress Shannen Doherty didn't call her.
Twitter can sometimes be a frightening place - one where fans can become violent with each other, or threaten violence if they don't get a response from a celebrity. Actress Shannen Doherty went above and beyond for a woman who she felt needed help from authorities. Read more...