Alexandria Rizik
Alexandria Rizik is just at the beginning of her career but has accomplished so much. She has written books, films, and has multiple award-winning shorts circulating around festivals. Her children's book, "Chocolate Milk," encourages children to be confident in being different from their peers. Her latest novel, 21 Questions, will be released in 2019. When she's not writing books, she's writing scripts, producing, directing and acting in short films. It's prime time to be a woman in the film industry and Alexandria is looking forward to making an impact on the world by sharing her many talents. She tells JustLuxe about her numerous projects and what's next on her full plate:
When did you start working as a writer?
I've been writing professionally for about seven years, but I have been a writer my whole life. It all started when I was a kid and my aunt bought me a journal, she told me to write her a story in it…the rest is history.
You've written a children's book, "Chocolate Milk." How did that come about?
That actually started at the same time I was running an anti-bullying campaign called "Save A Soul, Save The World". I was about seventeen and for a school assignment we were told to write a story with a moral to the ending and I chose to write about a cow who gets made fun for producing brown milk until the farmer figures out that her milk is chocolate. I realized that this story would make for such a great children's picture book and eventually, I met another writer named Patrick Adams, who also writes children's books and is a consultant for other writers trying to publish their work. He helped me with everything from finding an illustrator to self-publishing…and, voila — "Chocolate Milk" was published.
You're also a filmmaker, what attracted you to that art form?
I've always been a writer and as a writer, I always visualized my stories as if they were meant for the screen. But it wasn't until I was 17 when a family friend let me read her script. Her story was about a personal experience based on her own life and I was going through my first heartbreak at that time. Her honesty through writing and a willingness to take from her own experiences inspired me to channel my heartache into a screenplay. So, I wrote my first script…based off of my relationship with my first love. It was a lot of firsts in one.
The experience of writing this script taught me a lot about myself including why I write. It seems that I like to relive experiences and to sometimes change the endings.
Tell me a bit about "Contentment."
"Contentment" is my baby! It was my first short film that I wrote, directed, and starred in. It was inspired by a poem I wrote during a time when I was kind of lost and wondering about a failed relationship, "was this guy the one?" — love and heartbreak seem to be a common muse for me. I was scared that if he was the true love of my life, was I going to be one of those people, who I so often see, settling for a mediocre love because it hadn't worked out? This feeling of "contentment" is something I fear, not just in relationships but in jobs and really anything in life. The thought of settling, or playing it safe, scares me. People become content and comfortable in their relationships, their careers, their situations that they never really pursue what they are passionate about.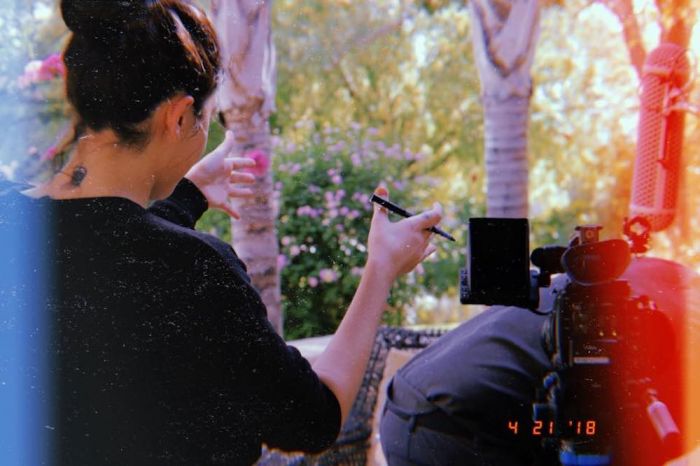 Bora Gjidoda
What other films are you working on?
I am about to film my first feature film, "Cut", which is the story of seven young filmmakers, one penthouse apartment, and the nine hours that they have to film their student capstone before the owner arrives back from work — but, everything and anything that could go wrong does. I am also filming a short film in the fall titled "Synchronicity". I have a short story, "Floral Wallpaper", that was just published in an online publication that I want to adapt into a film as well. But other than that, I am writing a ton, a lot of projects coming up in the future!
There is a seismic shift in the industry focusing on equal rights for women in the industry. As a young female filmmaker, what are your thoughts on that?
I think it is so awesome to see the rise of women in the industry, especially female directors. It's so important for female storytellers to make their mark because they have such a unique perspective that has been suppressed for so long because the entertainment industry has always been marked as a "man's business." One of my favorite examples of female filmmaking is "Lady Bird." Absolutely iconic. I also really love Andrea Arnold's "American Honey."
I'm very excited to be a part of this shift…this movement.
When is your debut novel, '21 Questions' coming out?
"21 Questions" will hopefully be out in 2019! Fingers crossed!
Tell me a bit about it?
So, "21 Questions" is actually the script I discussed earlier that I wrote when I was 17 and experiencing my first real heartbreak but I adapted it into a novel. This is the story of a studious teenage girl who falls in love with the school rebel but realizes it takes more than a game of 21 Questions to really get to know someone — or yourself.
What makes this book different, and what I loved about writing it, is it alternates chapters between the two protagonists, Brock and Kendra. It was exciting to delve into both of these characters' mindsets, especially since they are such polar opposites.
What does the title mean?
The title is based on the game the two main characters play in order to get to know each other better — but throughout this innocent game, some big secrets are revealed.
What other projects are you working on?
I am writing a sequel to "Chocolate Milk" (which I would love to eventually option out as a children's TV series). I'm also writing a sci-fi film titled, "Elimination Day" as well as a book of poems that I am wanting to release within the next year. I'm kind of all over the place with the genres I write! I just love creating and writing and sharing my words with the world — whether they be in the form of a film or a five-line stanza.
You write children's books, novels, and write and direct films (and act sometimes). When do you sleep?
I don't! Writers and vampires are actually of the same species.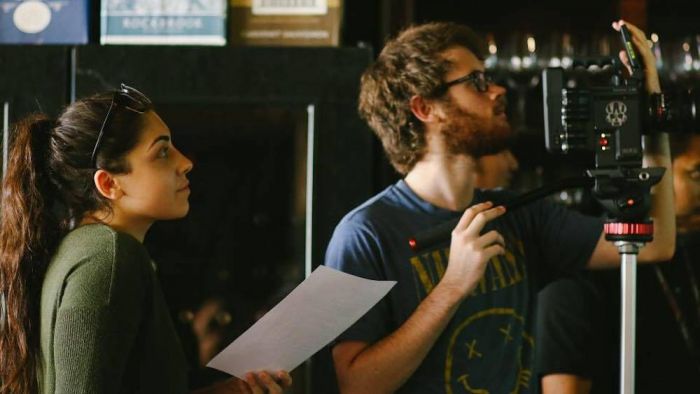 Kayla Windsor
Alexandria is sharing her words and her heart with the world. She is taking advantage of every opportunity that comes her way. Whether it be through her writing or filmmaking, her talent is well beyond her years. For more information on Alexandria and her latest projects, go to www.alexandriaroserizik.com.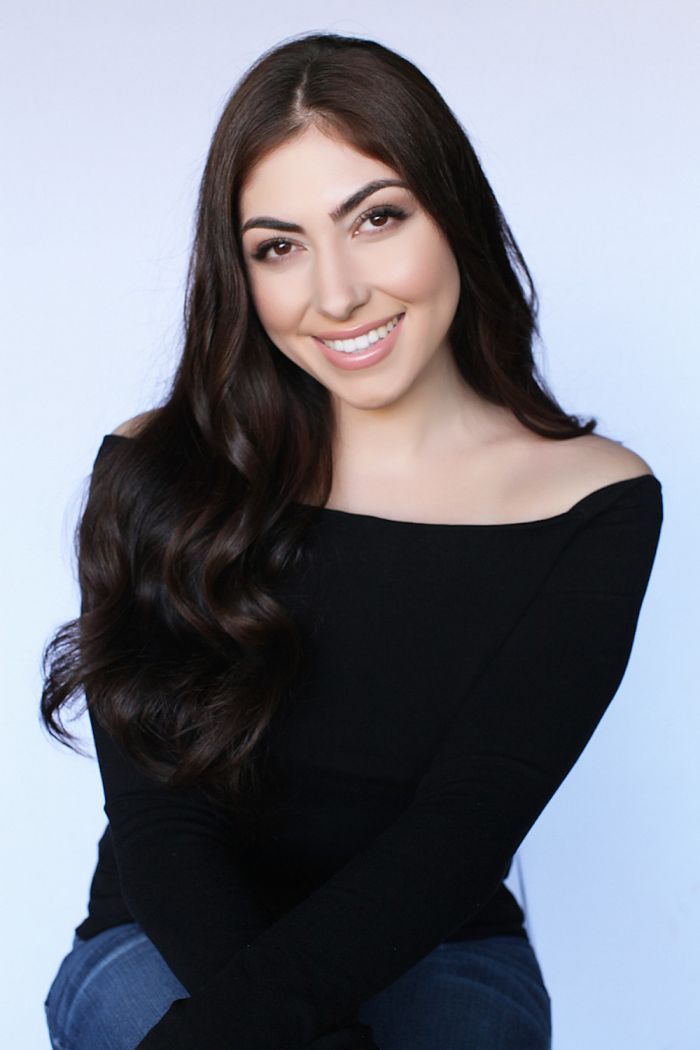 Michael Franco