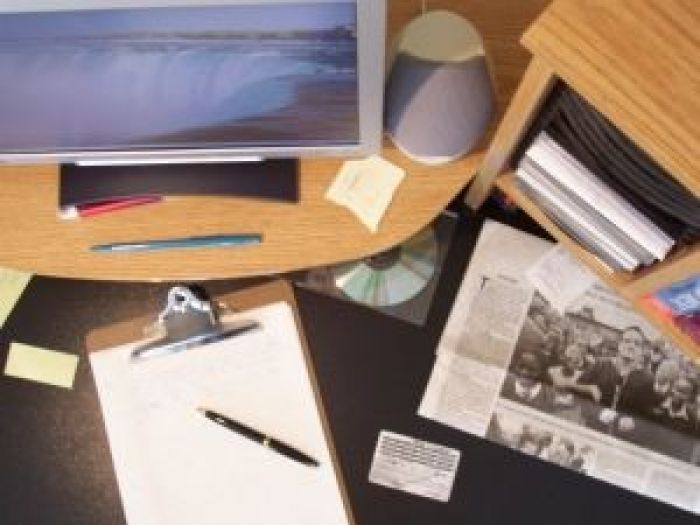 It stands to reason that a pleasant working environment helps boost morale and productivity, but unfortunately, office refurbishment is not always a top priority in cash-strapped times when many employers are feeling the pinch.
A glossy finish can help instil confidence and project the right kind of image, but sometimes changing the face of a company can come at a hefty price. Fortunately, there are many simple changes that can brighten and refresh any workspace without breaking the budget.
Before you start
It may be your little hub that is being decorated, but before embarking on any changes, speak to superiors and colleagues to seek their input and ensure they are happy with things before going ahead. You may find that by sharing ideas, your eyes are opened to something you hadn't even considered and also that other people are willing to help, which can add up to a better overall effect.
Another thing to do before getting on with any tasks is to think about the role you fulfil and the company you are involved with. By looking at the bigger picture, it's easier to find a theme or design thread that complements not just your own personality, but the company image as a whole. It would be futile to go full steam ahead with a super contemporary finish when working in a very traditional company and vice versa.
Going ahead with work
If you are simply making small aesthetic changes, it will probably be possible to do them yourself with little in the way of time or effort, however a specialist office refurbishment firm will be able to use their experience and judgement to undertake bigger changes, creating and shaping your ideal work space and making improvements that will last for many years to come.
Little steps such as tidying up, hanging artwork and adding plants can instantly brighten things up, while the addition of smart new office furniture and sparingly placed focal pieces can be an effective way to update any place of work, whatever the industry.
An injection of colour instantly refreshes and modernises, leading to a brighter finish all round, but don't fall into the trap of adding too many hues into the mix, as this could end up looking messy, disjointed and ultimately, unprofessional. Look at colour charts critically and choose neutral shades, perhaps with accents of stronger colours to aid diversity and make things a little more unique.
Remember that your choices can reflect your personality and easily put your own stamp on things, but should also be sympathetic to the wider space and sensitive to your colleagues, who also need to enjoy the new look, even from a distance. Anything you do needs to complement other aspects of the environment and not clash or overpower.
Simple ideas, such as making sure the overall effect is similar throughout the building and that computers and furniture match etc., can help project an image that is altogether professional, without being too expensive to achieve or maintain.
This post was composed and contributed by Zoe on behalf of Opus office space planning.