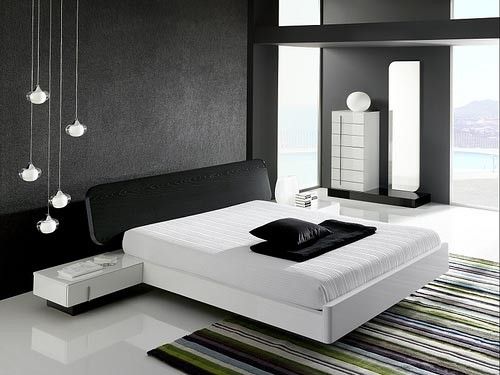 stylish bed room
Whether we are sleeping, winding down with a book before bed or catching up with friends, we spend a lot of time in our bedrooms. With this in mind, it is important that the bedroom is a place we enjoy being in; somewhere that is a stylish and sumptuous haven. So how do you go about crafting a glamorous bedroom?
Choose a glamorous bed
The bed is the centrepiece of any bedroom so it's crucial to get the look right. If you are keen to stamp your individuality on your bedroom and build it around your own unique sense of design and style, single divan beds could be the way to go. A divan is essentially a base onto which you add a mattress and headboard, meaning that every part of the bed can cater to your individual tastes. Divan beds come in all shapes and sizes, ranging from classic comfort models to all-singing all-dancing varieties that come with adjustable frames.
Find glamorous accessories
A bed is only half complete without the appropriate accessories to go with it. An eye-catching headboard is a great way to make a dramatic design statement and there are lots of elegant upholstered headboards from Carpetright available to choose from.
Striking tri-panel designs in beautiful black faux suede make a fantastic fashion statement and create a glamorous look that impacts your entire bedroom. Deep brown quilted designs radiate opulence and lavishness, and look particularly stunning against a neutral coloured walls and patterned wallpaper. White quilted designs have the biggest effect when teamed with dark colours but also look great against white walls, providing a minimalist contemporary look and making your room look more spacious than it really is.
Install glamorous flooring
Since it covers an entire surface, flooring is just as important as the walls or key pieces of bedroom furniture. Block colours make a dramatic impact and brighten up your bedroom, bringing it to life. Deep reds and darker colours will lend your room an air of allure and magnetism, whilst lighter colours can emphasise stylish features you want to draw attention to – such as fabulous furniture and choice accessories. From patterned carpet to smooth laminate, you are certainly not short of choice!
Of course, all sorts of bedroom furniture and accessories can exude class and glamour if you choose carefully. Elegant dressing tables, ornate mirrors, beautiful wall art and three door mirrored wardrobes are just a few ways to lift your bedroom out of the ordinary and give it a new lease of life.