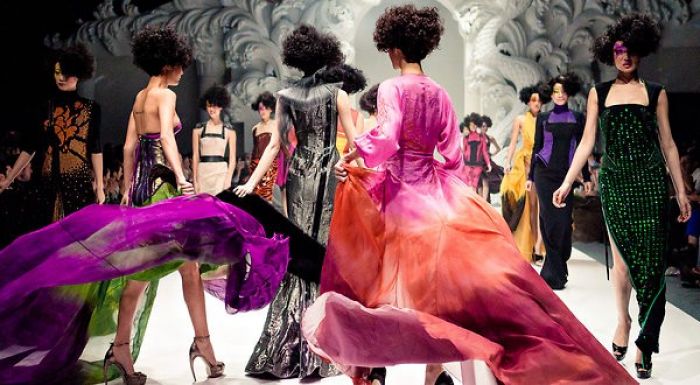 Tan/Fidefashionweeks.com
Like most big fashion shows, the Haute Couture Fashion Week in Singapore had a purpose to show off the latest French trends and promote clothing by specific designers. However, a secondary message is attempting to be built in Asia's fashion industry, which is a hopeful implication that Asia can do more than just produce and consume fashion: They should start designing as well.
When Yiqing Yin showed her gentle, beautifully crafted collection under the banner of Haute Couture Fashion Week here this month, she was, to a certain extent, going "home."
The Chinese-born, Paris-based designer was one of a handful of experimental designers, high on handwork, who were picked to show their creations in Singapore at the beginning of December. The country's vibrant high-rise city is the only place in the East that has held formal showings of French haute couture collections.
For Ms. Yin, this was a challenging moment — not least because she never expects to return to her birth country and has made her home in Europe. Read More