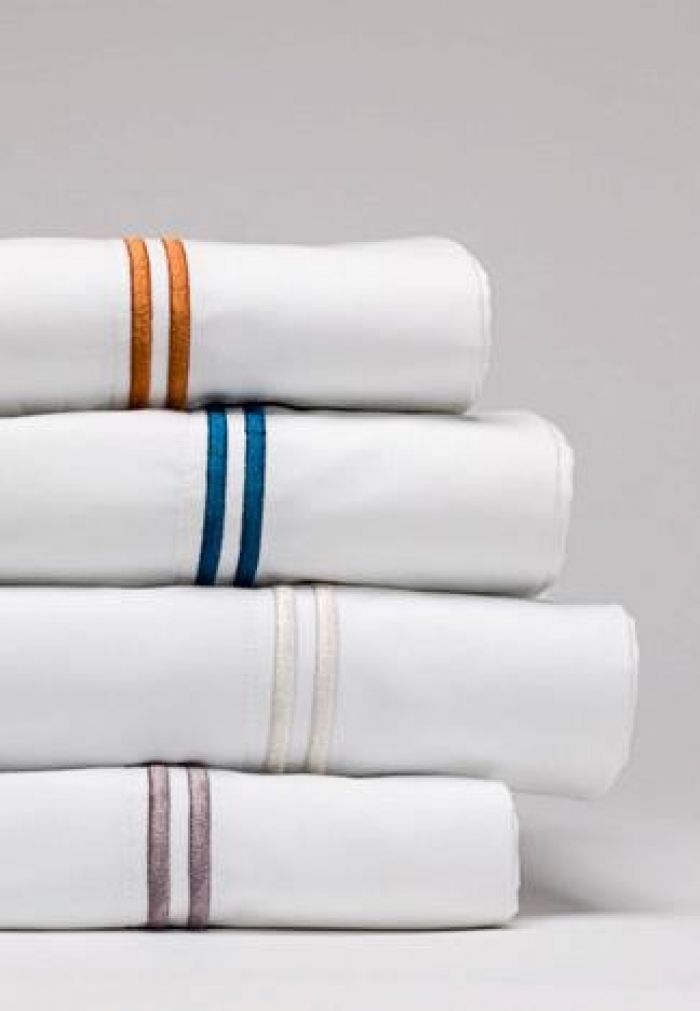 Sacred Sleep
No one likes to get their sleep on more than us but getting a good eight hours of uninterrupted sleep these days can be a rare find. Sort of like a diamond in the rough.
Well, maybe not that rare but here's to a glorious night's rest – introducing Sacred Sleep. After snoozing on this botanical bed collection made of eucalyptus fibers and cotton, you will no longer wake up feeling sleep deprived.
We love the Pearl Moon satin embroidered king sheet set but they come in a variety of other colors, including Harvest Moon, Lavender Moon and Sapphire Moon.
Why eucalyptus, you ask? We had no idea either, but eucalyptus actually has a variety of health benefits. For starters, the fibers will keep moisture away from your body, creating a cool sleeping environment, which is ideal for those who suffer from night sweats.
If you are like us and suffer from asthma, these sheets will give you a reason to breathe easier at night. The antimicrobial 350-thread count sheets are also healthier for the environment. By using a set of these sheets, you save the environment 2,986 gallons of water and 1.33 pounds of pesticides compared to a set made from 100 percent cotton.
And best of all, they will keep getting softer with each wash.
For more information, visit www.sacredsleep.com.