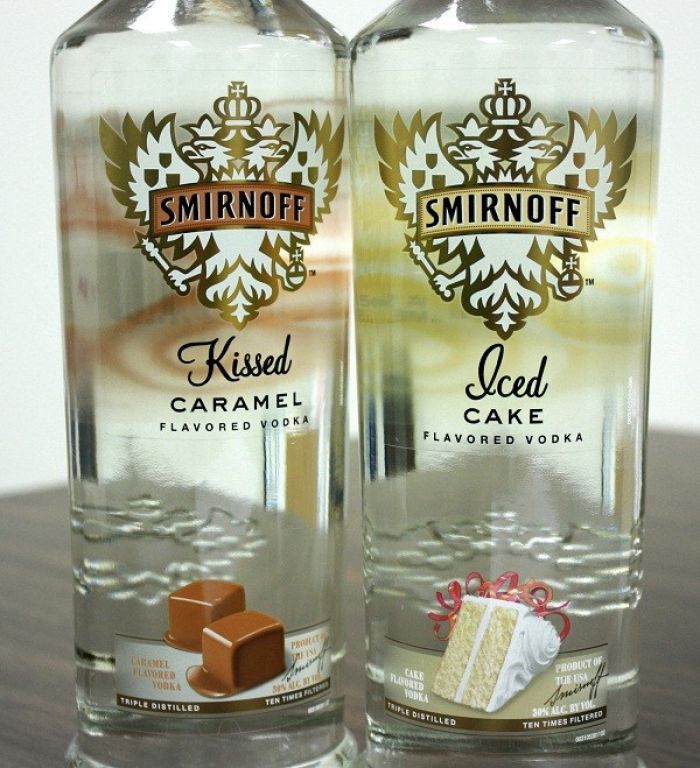 Smirnoff Vodka
Just in time for the Holidays…a tasty alternative to beer, champagne, or the tried & true cocktails you can't bear to part with…Smirnoff Vodka's brand new indulgent Iced Cake and Kissed Caramel confectionery flavors are sure to seduce your taste buds. Joining Smirnoff's Fluffed Marshmallow and Whipped Cream, these vodkas convince the palate of their authenticity. Even drinking straight, the essence of caramel and cake give you the unbridled experience of drinking dessert. I'm not even going to ask how these natural tasting flavors are infused…I'm sure it's the work of laboratory wizardry…nothing remotely artisan about it. But in this case, technology clearly showcases its advantages!
Formerly reserved exclusively for the characters of VH1′s hit scripted television show Single Ladies, Smirnoff Iced Cake and Smirnoff Kissed Caramel are now available for the rest of us & can be best experienced with the following recipes to get you started:
Upside-Down Cake
1.5 oz. Smirnoff Iced Cake Flavored Vodka
1 oz. orange juice
1 oz. pineapple juice
Build in a Highball glass over ice and top off with Club Soda.
Garnish with sprinkles, a cherry and an orange twist.
Kissed Caramel Appletini
1.5 oz. Smirnoff Kissed Caramel Flavored Vodka
1.5 oz. apple juice .25 oz. lemon juice
.25 oz. simply syrup
Combine all ingredients in a shaker with ice. Shake well.
Strain into a martini glass. Garnish with thick apple slices and a caramel rim.
Smirnoff Vodka
Smirnoff Kissed Apple Martini