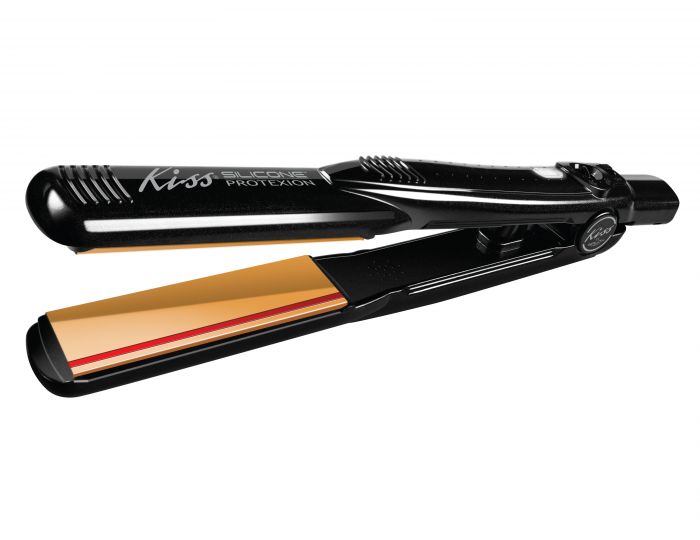 KISS
My naturally wavy, completely frizzy hair looks great right after the hairdresser does it. But in my day to day life, I find it difficult to achieve the same silky smooth effect, no matter how much product I use and time I take. Which is why I was so excited to try the new Kiss Silicone Protexion Straightening Iron and find out that it actually worked.
The Kiss Silicone Protexion Straightening Iron is a new offering from Kiss, a global leader in nailcare and the parent company of SalonTech high-end professional hair appliances. Usually using a straightening iron means going doing the same strand of hair over and over again. But with the Kiss straightening iron, I was able to pretty much just do a section once and move on. Better yet, it didn't make new split ends or leave that "fried hair" feeling.
The secret to the Kiss straightener's success must be in the patented silicone technology. The Kiss Silicone Protexion Straightening Iron is the first professional grade iron to use the technology for an iron for consumers. The silicone plates fully grasp the hair, so you don't have to go over the same spot again and again. The silicone also helps to create a moisture shield, which protects hair from frying.
In addition, the Kiss iron gets hotter faster than any other iron, up to 420 degrees in only 18 seconds. And the affordable $49. 97price point means that if you leave it a hotel you can pick up another without breaking the bank. Or stock up on them for gifts if you want to share the joy of an amazing flat iron.